Zollinger expects strong season despite the loss of Trenkle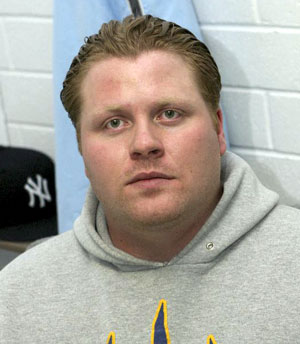 This archived article was written by: Sterling Mumford
You may have noticed the squeaky sounds of shoes and basketballs bouncing from the BDAC as you walk by. Basketball has begun already at CEU, but something is missing this year. Coach Brady Trenkle is no longer the assistant coach for the men's basketball team.
Coach Trenkle turned a few heads when just a few weeks ago he left the team and headed to Kansas. Coach Trenkle was offered a coaching job in Dodge City, Kansas and will be coaching at the Dodge City Community College.
Trenkle was at CEU for the past 2 years and helped the team to successful seasons both years. Head Coach Bryan Zollinger says that the timing of his departure wasn't too ideal, but that is just how business is sometimes.
Trenkle's departure marks the third assistant coach to leave the school since Zollinger has been the head coach. When a coach leaves the school and is offered a better job it reflects highly upon CEU and how the school is able to produce great coaches. They must have been doing something right.
Although there is a vacancy in the coaching staff, Coach Zollinger is in no hurry to fill the spot. There are several people who have applied but Zollinger is taking his time filling the spot. He would rather take his time and make a good decision then to panic and make a hasty one that may not be in the school's best interest. He's looking for someone that will by loyal, supports the school and will be able to contribute all that they have to help the basketball team reach its full potential.
Even without an assistant coach, the team is still staying positive, looking for its fourth straight winning season. They have one returning player from last year and about three others who red-shirted last year. The team, after one week of workouts, is enthused and is ready to start the year. Although official practice doesn't start until October 1st, they are working out and getting in shape in preparation for the season ahead of them. Their first preseason games are at the end of October and then they start the season on November 4-6 with a tournament in New Mexico.
There may be a few different faces on the bench this year for CEU but there will still b e plenty to cheer about. So get out your blue and gold paint and get ready for another exciting year of Golden Eagle Basketball.