New pool tables, air hockey table, X-Box, Karaoke and DDR planned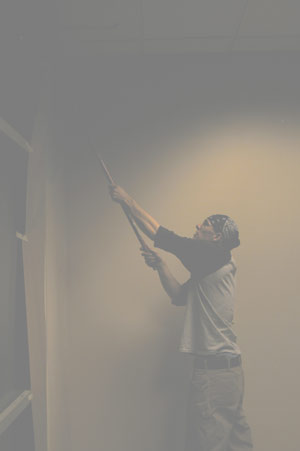 This archived article was written by: Carlie Golden
When the Jennifer Leavitt Student Center was built a few years ago, students had a quality game room that students could play pool, ping pong, video games or just hang out. Nothing has been done to refurbish the game room since and it has gone into disarray the past few years. The pool tables are broken, the video games outdated and its hours are inconsistent. Pool sticks are being used to hold up old trees.
Even to get money changed to play the games is another problem. The change machine only works half the time and when it does work, it is usually out of money.
Enter ASCEU 2004-05: Recreation committee decided to take it over and create a facility that would meet the needs of CEU students and that students would like to have as a hang out. Its new name is The Nest. The name was chosen because CEU students are the Golden Eagles in athletics so the nest is their home and we want the game room to be student's home away from home where they feel comfortable hanging out.
ASCEU is hoping to create a room where students feel comfortable hanging out between and after classes. Some of the new games planned for its makeover include pool tables, air hockey table, ping pong table, game tables, X-Boxes, Karaoke Revolution, and Dance-Dance Revolution. That's not all ASCEU plans to add to the room. They want to have card tables to play board games on, chess tournaments and anything students might be interested in to make campus life better. The Recreation Committee, under the direction of TJ Polster, plan to do as much as they can in the next four weeks of school and then next year's officers will continue with the remodeling plans. They want to make it the coolest room on campus for students to hang out in.
Many students on campus do not even know about the game room in the Student Center. Leslie McBridely said, "I hardly ever go in there so I hope that ASCEU can make it better." After this year hopefully more students will know about it and want to spend time in there and get to know more student on campus.
The game room will be repainted starting Tuesday in the school colors: yellow and blue.
Jill Schaugaard said, "the new colors in the game room are going to be awesome, I am very excited to see these new changes." If you want to see the new colors stop by and see what you think.
The new ASCEU Executive Board was elected this past week and the Vice President of Academics Lisa Barnum said, "with ASCEU now controlling it, we will hopefully be able to know more what the student will want and so that they will feel more comfortable hanging out in there." These new changes are focused on the students.
ASCEU Leadership hopes that the game room will be more appealing to the students and get more use for many years to come.