Alumnus, dean at BYU law school scheduled to address CEU class of 2005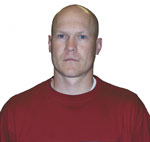 Dean of the J. Reuben Clark Law School, Kevin Worthen (class of '78), will be College of Eastern Utah's 67th graduation speaker during its exercises on Saturday, April 29 at 10:30 a.m. in the Bunnell-Dmitrich Athletic Center.
A Price native and CEU graduate, Worthen was appointed Dean of the J. Reuben Clark Law School at Brigham Young University in June of 2004, after 17 years as a faculty member at the school.
Prior to joining the BYU law faculty, he clerked for Judge Malcolm R. Wilkey of the U.S. Court of Appeals for the D.C. Circuit and Justice Byron R. White of the U.S. Supreme Court, and practiced law with the firm of Jennings, Strouss & Salmon in Phoenix, Ariz.
In 1994, Worthen was a Fulbright Scholar at the University of Chile Law School in Santiago, Chile. He currently serves as Chair of the Utah State Constitutional Revision Commission. He is an internationally recognized authority on American Indian Law and the impact of law on indigenous peoples.
Worthen received an associate's degree from the College of Eastern Utah where he played basketball for Coach Curt Jenson and sang with the choir. He earned bachelor of arts and juris doctor degrees from BYU. He was born in Dragerton (now East Carbon City) and was raised in Price, where he graduated from Carbon High School.
He is married to the former Peggy Sealey also of Price and has three children. Following his commencement address, Worthen will receive an honorary degree along with Bernd Schikora.
Schikora has demonstrated his commitment to education and service through a life of singular opportunities and contributions.
His early interest in electronics led to his first job as an electrician's mate on a seagoing freighter. After working and saving for several years, he was able to complete a college degree in electrical engineering. He applied his experiences as a sailor together with his newly-developed knowledge of digital sensors and communications as a research scientist focusing on a system for identifying and avoiding sea-based mines.
As a successful researcher and electrical engineering consultant, he honed his understanding of the critical difference that nanosecond responses could make in avoiding catastrophic seagoing calamities.
The lessons of this period of his career led to the development of software systems based upon Boolean algebra and Markovian processes that allowed him to apply the principles of accurate, real-time response to international financial and commodities markets. As part of an international consortium of investors and market managers, Schikora was able to utilize his software systems to profit from high volume, narrow-margin transactions.
Although highly successful as a market forecaster and trader, Schikora's real interests are in contribution rather than aggregation. He and his partner Coreen Harris and colleague Thomas Sawyer formed the First European Trust as a vehicle for providing charitable contributions focused on educational and economic development.
Each contribution has acknowledged and facilitated people's capacity to improve their own future through hard work and discipline. Through the trust, tens of millions of dollars have been donated to help thousands of young people develop the education and industry that will ensure that their lives, like Schikora's, will be lives of attainment and contribution.
Serving as co-valedictorias are Harley M. Watkins and Veva-Marie Whitear.
Watkins is a native of Blanding, Utah, and graduated from San Juan High School in 1989. Following high school graduation and church service in Denmark, Watkins met and married his wife, Amy Robinson of Richfield, Utah, in 1993.
Demands of raising a growing family created a necessity to put Harley's goal of obtaining his associate's degree on hold. When his wife graduated from CEU as salutatorian in 2003, Harley realized that if she could accomplish her goal with the demands on her time, that he could do it as well.