CEU and Price city work to increase safety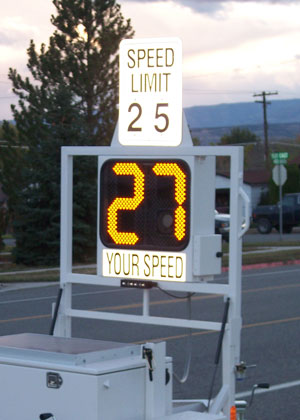 This archived article was written by: Benjamin Waldon
Coming together to solve the safety concerns on the 400 north and 300 east roads surrounding the college, the city of Price and CEU are taking such measures as speed trailers, more patrolling police and educating students to take more responsibility by using crosswalks.
Price city council formed a committee after ASCEU brought the safety problem before the council on September 27, during the city council meeting.
Many ideas were discussed at the committee meeting but three factors remained; education, engineering as far as painting curbs and lighting and more enforcement by police.
One of the items discussed for the CEU student government (ASCEU), is to educate the students to be more responsible when crossing the street. This includes using the crosswalk and also looking both ways before the student crosses the street.
Another plan of action discussed is the possibility of ASCEU working with Carbon High School to start slowing down students who are driving recklessly during certain times of the day.
The city council will be looking at the engineering and lighting aspect of the safety problem. The city engineer will be looking at each of these problems and form ways to solve them and report to Mayor Joe Piccolo who will bring the issues before the committee.
Other issues were resolved during the committee meeting, such as the fact that campus police cannot ticket students or any resident; both campus and Price police forces will be meeting to discuss the dangerous streets.
Students will see more police action by CEU and more police presence by the city of Price.
Another idea that is being executed is the use of flags at intersections. The committee plans to place two barrels that contain flags at the most dangerous intersections on these roads. Students will take these flags out of the barrels and hold them up, signaling that they are going to cross the street to alert the driver that they are crossing.
The committee believes that the flags will be successful because of its high percentage of success in Salt Lake City. They also believe that this will reinforce responsibility within both the driver and the pedestrian.