Sports Editor's Choise
Another couple of weeks have come and gone, along with some major twists and turns in sports. Baseball has just ended. Basketball and football are all in full swing. College football's no. 1 team once again lost their spot in the BCS rankings losing a game. There are also other sports that may not be high on the radar but still with amazing stories, and for the first time there are two stories from golf.
5- Shriners tournament shines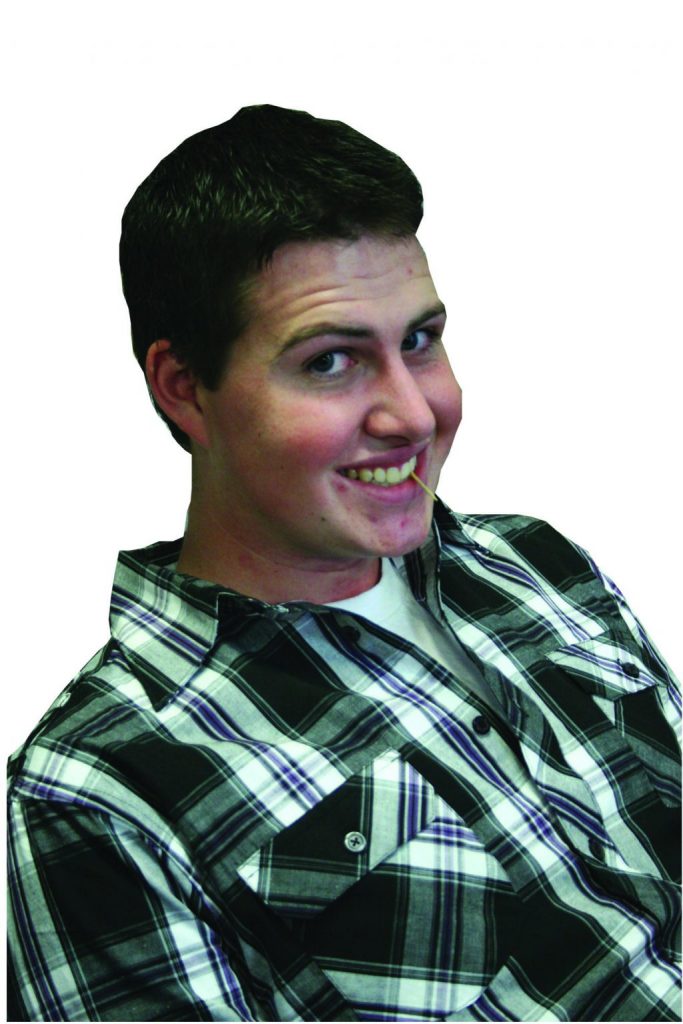 This archived article was written by: David Osborne Jr.
Another couple of weeks have come and gone, along with some major twists and turns in sports. Baseball has just ended. Basketball and football are all in full swing. College football's no. 1 team once again lost their spot in the BCS rankings losing a game. There are also other sports that may not be high on the radar but still with amazing stories, and for the first time there are two stories from golf.
5- Shriners tournament shines
Definitely not one of the major tournaments in golf, but this year the Justin Timberlake Shriners Hospitals for Children Open may have been one of the premier tournaments to watch all year. When the regular 72-hole stroke-play match ended, there was a three-way tie between Martin Laird, Cameron Percy and Jonathan Byrd. Percy, Byrd and Laird headed back to the 18 tee box with fleeting daylight trying to break the tie before the sun went down. After the 18 hole, they were still tied, so they headed to 17. Once again they were tied, and 18 was played again. Once again they finished tied and decided to head back to 17 to try and finish with the last moments of daylight left. Byrd teed up his ball and hit a booming drive that bounced once and rolled right into the hole, for a hole-in-one. Percy and Laird tried to follow Byrd's example but were unable to. This was the first time that a PGA Tour event was won on a hole in one.
4- No Moss growing on the Vikings' rolling stone
The Viking's aren't the worst team in the NFL but they aren't the best either. They could definitely use all of the help they can get so why would they waive wide-receiver Randy Moss just a few weeks after acquiring him from the New England Patriots? Monday morning, Nov. 1, Vikings' coach Brad Childress informed the team of the waiver of Moss but didn't give the team any reason for the swift end to Moss' return to the team. Moss can be picked up by Buffalo, Carolina or Dallas before Nov. 2, but after that deadline, Moss can pick which team he would like to put a uniform on for, for the rest of the season.
3- The World Series ends
Well what else can you say about a team that did everything that it had to do to win the World Series? The San Francisco Giants' offensive production was as good as any team this last season. Their pitching couldn't have been better, including both starters and closers, and to top it all off they couldn't have been more gracious winners. The Giants were able to defeat the Texas Rangers four games to one, giving them their first World Series win since Willie Mays made his famous catch in 1954.
2- Basketball season starts up
The Miami Heat's big three (Dwayne Wade, Chris Bosh and Lebron James) are supposed to be the biggest trio in basketball since Michael Jordan, Scottie Pippen and Dennis Rodman. They were also supposed to win every game this year; at least that was the expectation before the season started. The Boston Celtics were able to stop that on opening night of the NBA's season. The real question now is not whether the Heat will go undefeated, but rather, will they win the NBA Championship, or will the Los Angeles Lakers claim it for a three-peat? Something to keep in mind is that Phil Jackson, the Lakers' coach, has never lost a three-peat and already has three to his name, two with the Chicago Bulls and one with the Lakers. We will all just have to wait until June 2011 to figure out who is going to hoist that trophy.
1- 282 is not the lucky number
Tiger Woods has been the number one ranked golfer in the world for 281 consecutive weeks. 281 weeks ago was the week before the 2005 U.S. Open which Woods came in as runner-up. A month after that, Woods won the British Open, and his spot at no. 1 hadn't really been threatened since. Woods said Monday, Nov. 1, "As far as the world ranking is concerned, yes, I'm not ranked number one in the world. In order to win you have to win and I didn't win this year."
This was by far the worst year for Woods, both on and off of the golf course. Lee Westwood was the golfer to knock Woods out of the no. 1 spot, putting Woods in the no. 2 spot in the world rankings. The top five is rounded off with Martin Kaymer in third, Phil Mickelson in fourth and Steve Stricker in fifth.