Krum named Outstanding Faculty Member
Professor Jon Krum is one of the biology teachers at USU Eastern. If fact he was chosen by the students as Outstanding Faculty member of the year last spring semester.
The first thought that crossed Krum's mind when he was elected Outstanding Faculty Member was, "Hell Yeah! I think that Outstanding Faculty member is different for each person. To me it means a lot because it is nominated by students, I think very highly of the students opinions.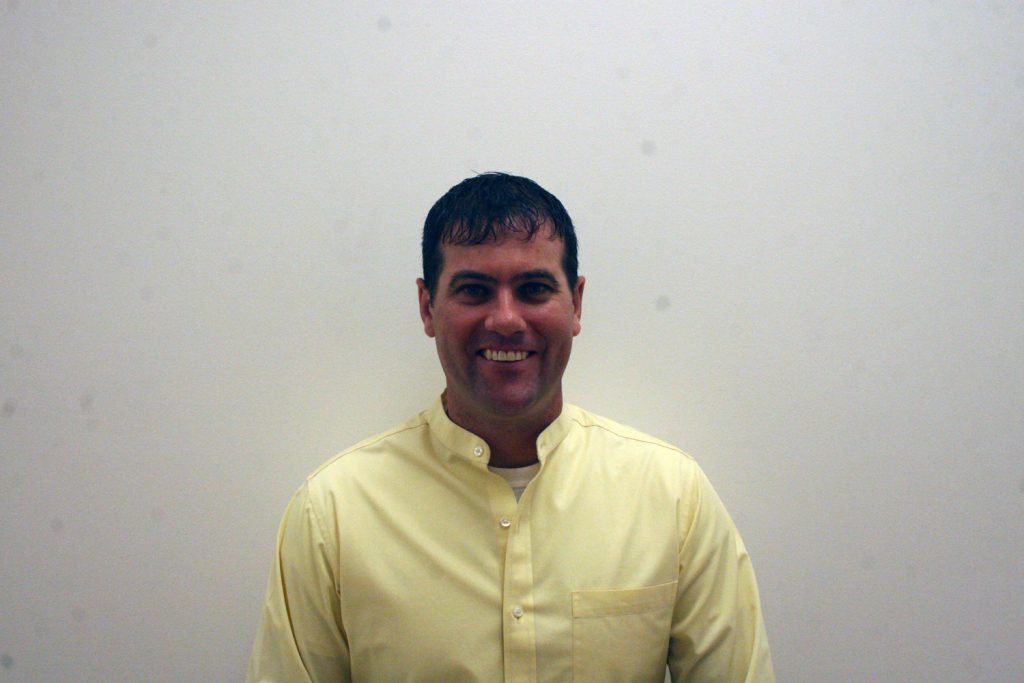 This archived article was written by: Shadayah Jones
Professor Jon Krum is one of the biology teachers at USU Eastern. If fact he was chosen by the students as Outstanding Faculty member of the year last spring semester.
The first thought that crossed Krum's mind when he was elected Outstanding Faculty Member was, "Hell Yeah! I think that Outstanding Faculty member is different for each person. To me it means a lot because it is nominated by students, I think very highly of the students opinions.
"It meant a lot to me because I think I try to make my courses kind of hard, but want my students to come out having learned something that will enrich their lives. Making them hard usually makes it difficult for them, and yet they still nominated me as Outstanding Faculty member; it meant a lot to me."
Krum has many interests. Among them are his family, mountain biking, skiing, learning and teaching. Krum believes in educating individuals out of their circumstances. When asked if money was not an object what he would be doing, he said "I would still teach. That would be the perfect life."
Krum in his opinion is living the perfect life. Growing up Krum moved around a lot. His father built churches. He would build a church during the year and Krum and his family would move during the summer. He was born in Chico, California. He has also lived in Modesto, Santa Cruise, Sacramento, Oregon, Hawaii, and Orem. When he went to high school, he lived in Bountiful. Krum started college at 15 years old. "My mom said I could either go to school or get a job and I didn't want to get a job, heck that sucks, so I went to college during the summers."
Later on, Krum went to Weber State University and got his bachelor's degree in micro biology, then to Utah State University and earned his doctorate degree in bio chemistry. "I believe that if I am going to be a good teacher I have to be excellent in the field of research." Krum went to the Institute of Health in Hamilton, Mo., to study Lime Disease. After studying for three or four years he applied to CEU at the Blanding campus. He worked there for two years, transferred to the Price campus and now teaches at USU-Eastern.
Krum has some advice to the students attending USU-Eastern. "Number one sleep less, no one really gives a s— how much you slept during college. Two, study more and use your time wisely. During the day, no one wants to party so going back to the dorms and hanging out and watching TV is one of the stupidest things in the world. Instead of doing that, go to the library and study because no one wants to play anyway, so when it starts getting dark, let the bats come out and go play. You need to optimize your time. Third, date, date like crazy and have fun. Another one is going to class; you have to go to class. Talk to your teachers; I firmly believe that all faculty members in Price honestly give a s— about your grades and that is why I like it here. The faculty really does care about their students and most of them want to help. Take a proactive stance towards your education."