Barton's livin' the life bracelets
Valeria Moncada, a student at USU Eastern was having breakfast at a local restaurant one morning last October. She looked down at her bracelet, one that had been purchased for the purpose of donation, and got an idea.
She remembered, one of the hardest moments from this semester has been the loss of Brad Barton, the men's basketball coach. So Moncada came up with the idea to make bracelets both to honor Coach Barton and to help the college's athletic department.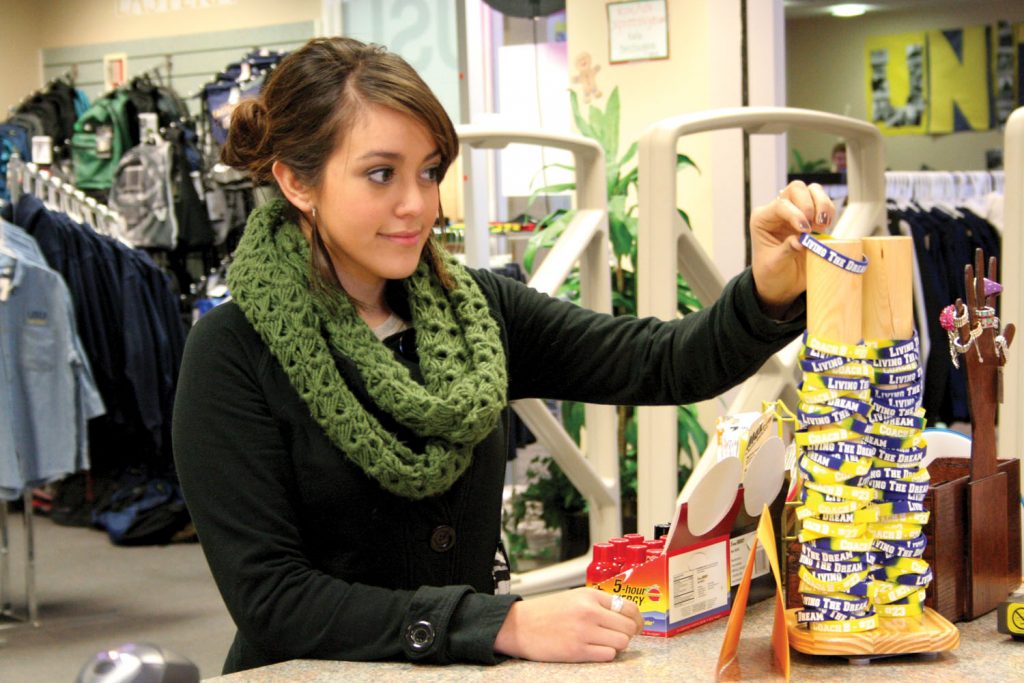 This archived article was written by: Tadd Mecham
Valeria Moncada, a student at USU Eastern was having breakfast at a local restaurant one morning last October. She looked down at her bracelet, one that had been purchased for the purpose of donation, and got an idea.
She remembered, one of the hardest moments from this semester has been the loss of Brad Barton, the men's basketball coach. So Moncada came up with the idea to make bracelets both to honor Coach Barton and to help the college's athletic department.
The bracelets read: "Coach B. Livin' The Dream" and also has the number 23 on them, which was his college-jersey number. They are blue and yellow and are sold at the college bookstore, the BDAC and the SUN Center.
Each bracelet is priced at $3. All of the money collected goes into the athletic scholarship fund. Years down the road, this money will be given to currently enrolled students in the athletic department.
Moncada felt these would be a productive and beneficial way to always keep the memory of Coach Brad close with students.
She said, "I know they will sell a lot because of the fact that they are for Brad. Every time someone puts one on, they will think of coach and it'll help keep his memory alive."