Two years, 1 degree later…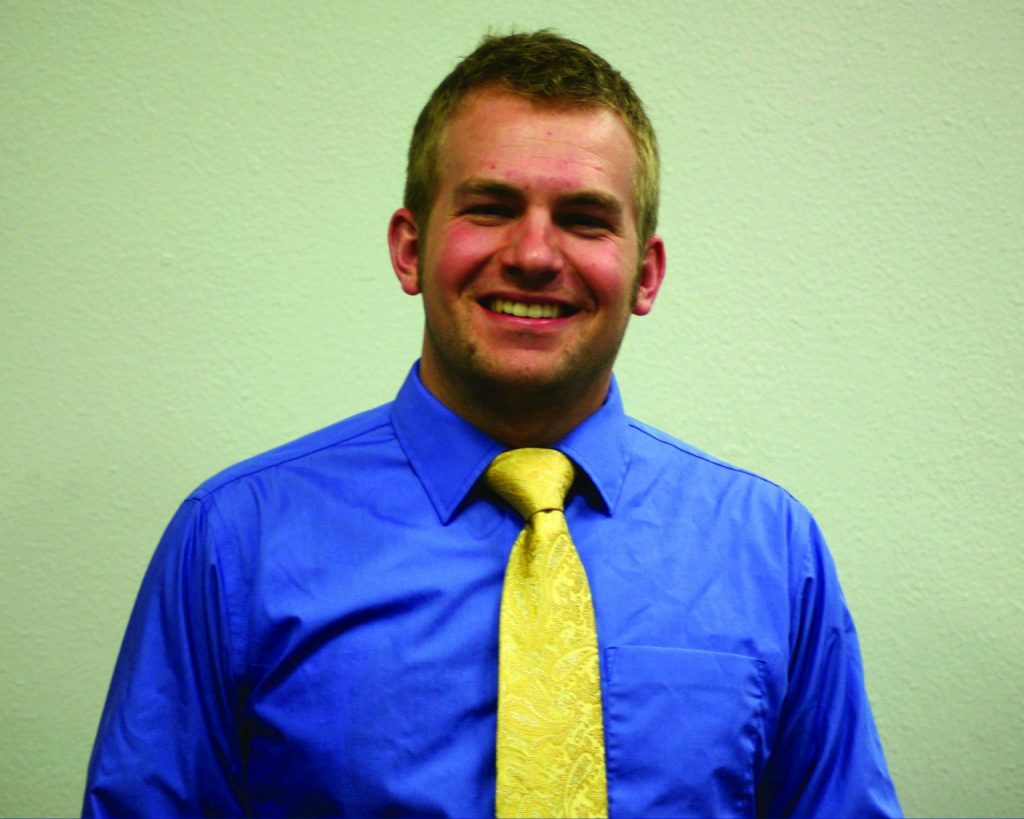 This archived article was written by: Jordan Sanders
The school year is speeding to a close, and so is my time at USU Eastern.  Many unforgettable memories and friends have been made and I will walk away with so much more than just my associate of science degree.  Those who have not attended USU Eastern may look at it as an odd, little college with little to offer but a handful of hicks and nurses…but from a student's perspective, I honestly couldn't have had a better experience anywhere.  The story that landed me here is quite an interesting one, full of twists and turns…so, without further adieu, I'll tell you my roller coaster ride at USU Eastern.
Upon my return from an LDS Mission to San Fernando, Calif. in 2011, I was positive I was headed to Cedar City to become a Thunderbird at Southern Utah University.  Little did I know, that wasn't exactly in the plans for me.  I was dating a nice girl and I had a great paying job working at the power plant in Castle Dale.  Things were going well for me until school was to start in the fall and my plans were still set to go to Cedar City.  As time continued, I got deeper and deeper in my relationship with the girl that I thought was to become my wife.  We were headed that way and I had a decision to make…either I could go to SUU and be away from my girl for a semester, or I could stay, work at the power plant and marry her in the winter.  At the time, the latter seemed like the better idea. 
As I was getting ready to propose and the school year neared, I had pulled completely out of SUU and my presidential scholarship there, and had registered for classes at USU Eastern.  The school year got closer, but my girlfriend distanced and she felt that it wasn't right for us to get married.  
So, I was stuck…I had already lost my scholarship and had planned to stay in Price and I'm not one to back out at the last minute (like some people).  So, I started my time at USU Eastern.
For the first few months I was bitter and hated life.  I was continually exhausted because I was working full time and taking 15 credits to boot, and I was still angry about the decision that my girlfriend had made.  Then, I got involved in the SUN Center and tried my best to change my attitude, which proved successful.  I started to realize what an incredible institution I was attending.  The professors were super helpful and personable…not to mention that I could have personal time with them and they treated me like a person rather than a number.  This was one perk, but also the ability to become involved in the causes in the school and the community was more easy than what I have found in many other places.  Slowly, my bitter chocolate turned sweet and smooth…I was finding my niche.  
Some of my sweetest moments at USU Eastern have included my involvement with the SUN Involvement Center.  I had the chance to go on the Spring Breakaway to Navajo Mountain both of the past spring breaks, which has been a fantastic experience to both offer service as well as learn a different culture.  I have also done benefit concerts for the past three semesters and raised nearly $2K.  It has been an exciting opportunity to be involved in such a great cause, to improve my talents, be in league with some very talented and caring people, and see the smiles of the beneficiaries from these concerts.  It has been something I'll never forget.  
Many of the professors and students alike have become some of my best friends and influenced me in ways that have changed who I have been and will become.  This little campus is a gem in the desert and is a place for students to blossom scholastically and civilly.  
I guess I can count myself lucky.  I never thought when I started here, that I would've had such an incredible time, nor did I think that I could be so successful.  I found out recently that I am the valedictorian, and what an honor it is.  I hope anyone who is not attending this school who reads this article can see that this is an excellent place to attend school and have life changing experiences…at least that has been the case for me.