United Way's Annual Day of Caring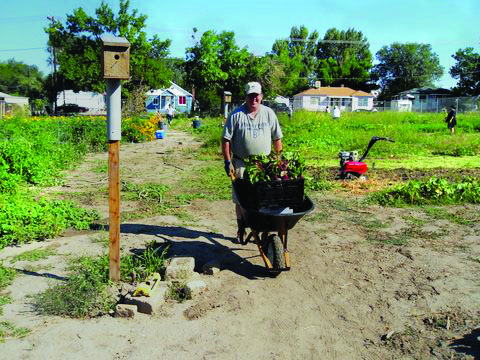 This archived article was written by: Emma Rowley
Some students who just moved to Price are worried that they just came to the end of the Earth. What does Price possibly have to offer? Besides rodeos, international days and cheerful citizens Price has a community sponsor 32 years in the making: United Way of Eastern Utah. United Way is dedicated to bettering the community through productive service, and their biggest event of the year is Saturday, September 7th at 7:30 a.m. Over a 1,000 volunteers will gather at Fresh Market to begin United Way's Day of Caring.
Day of Caring began three years ago with 252 volunteers. Anna Lee from United Way says "our number of volunteers quickly multiplied to 752 our second year and we are now looking forward to having over 1,000 volunteers for 2013." Lee said that United Way's Day of Caring will have over 50 projects going and will involve community impact programs; including, of course, USUE SUN Involvement Center.
Student volunteers are needed and will be doing a variety of projects. Painting and renovating buildings and clearing and weeding areas of recreation are some of the things volunteers will be doing to help better the community.
Terry Johnson, USUE SUN Center's adviser says that "United Way has made much of what we do in the SUN Center possible." United Way has been a proud sponsor of USUE SUN Center for many years, and their donations are much appreciated. Join in the fun to make the community in which you live a better place. And who knows, you may even come to love and treasure your new home of Price, America.