New theater hire does a "bang up" job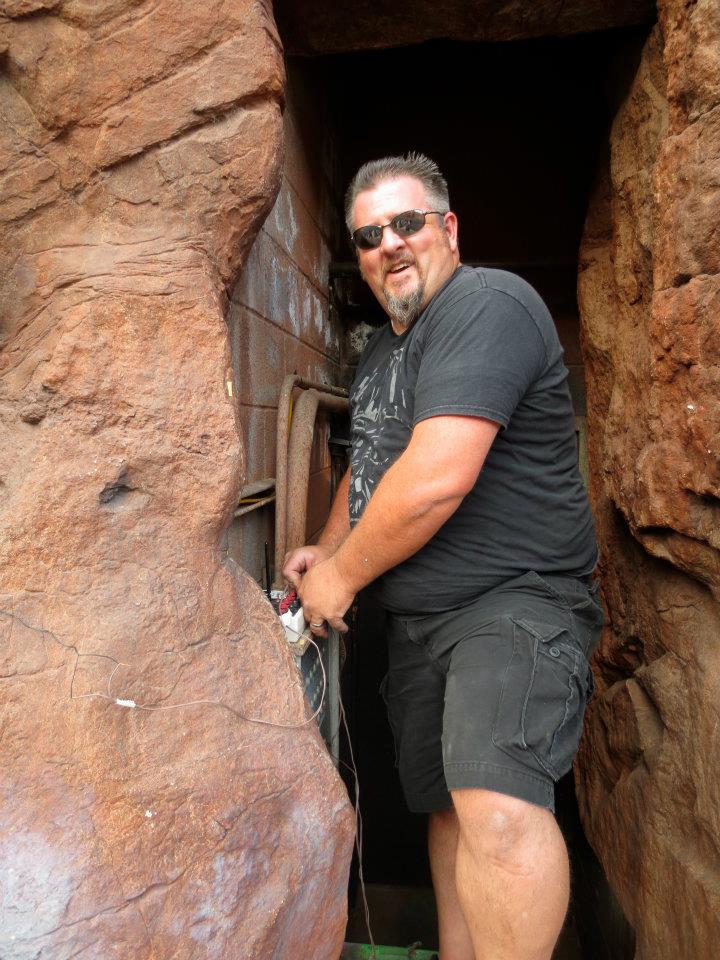 This archived article was written by: Nisheal Watson
Bang! Lights flash. Boom! The stage is hit by a technical explosion. The audience watches in fear as the zombies come back to life. Only a master of pyrotechnician understands how difficult it is to blow something up on stage without making it look tacky. But a man like Brent Innes already knows all the tricks of the trade.
Innes is the newly hired faculty in the theatre department for 2013. He is a licensed pyrotechnician and has a master's degree in fine arts from Utah State University.
Before receiving his master's degree, Innes completed his bachelor's degree in fine arts at USU, and before that his associate's degree in theater from what is now known as BYU Idaho. Innes attended the school when it was named Ricks College.
During the week, Innes will work here on campus; on the weekends he will continue working at Tuacahn Amphitheatre. "I've lived in St. George for six years, where my wife Kim and children are still living, for now," expressed Innes. He has four children with ages ranging from 5 to 20.
Originally from Canada, he discovered his love for theatre and running special effects in high school. "I was always interested (speaking of special effects)," Innes stated. "However, in high school I wanted to become a conservation officer." Luckily, he had some positive and influential mentors that helped him see his path. One specific mentor that he admires is his dad who just retired as a teacher. Another was his theatre teacher. "My teacher taught me how to explore and create," Innes described.
His hobbies include scuba diving and he likes to "build, ride and maintain motorcycles."
Corey Ewan, Ph. D, theatre chair, described Brent Innes as "laid back, personable, knowledgeable, and someone with fun ideas."
Tracy Bedont explained, "The first thing you notice about him is his enlightening presence. I would say that he is a seemingly fun teacher with a sense of humor and any kids would have a good time with his class." He is sure to be successful at USU Eastern.
He will be in charge of set design and teach about technical subjects. During productions he will manage special effects. "We expect brilliance from him," explained Ewan. Luckily, there is a well established theatre program on campus.
Innes admitted, "I have the opportunity to build and expand here. There is already a good foundation to build on." One of the most appealing aspects of the job was "potential growth."
He will have his hands full. The theatre department will be performing a number of plays including Zombie Prom, The Real Inspector Hound, Doubt, and Mouse Trap.