Gallery East: Drawn-Out Words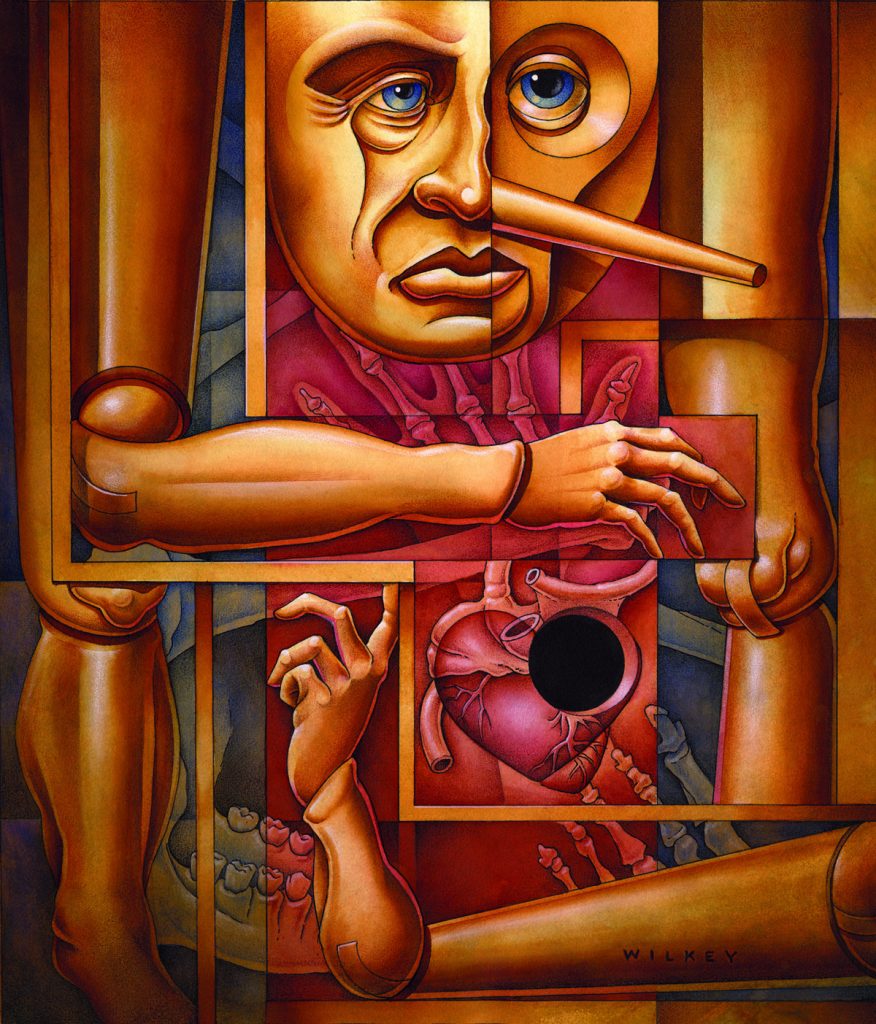 Words and images tell stories with the purpose to increase and share understanding says associate professor of graphic design at Utah Valley University and owner of Visio Communications. This is the philosophy he incorporated into his work being displayed at USU Eastern's Gallery East from Oct. 7 through Nov. 7.
Patrick Wilkey's exhibit is titled Drawn-Out Words: The Illuminated Manuscripts Project. After 20 years in the professional design and illustration field, he asks is not a question the greatest explorer for the discovery of answers? Is a rhetorical question more illuminating than a direct answer? What is the answer to a rhetorical question about a rhetorical question?
Has the age-old format of the book become obsolete, or is it always being reinvigorated? Has "movable type" been replaced with "movable bits and bytes?" Does everything always go "full-circle?"
"Perhaps you can paint with words and speak with pictures; perhaps pictures combined with words are worth volumes.
"I believe the themes inherent to the human experience, regardless of time, geographic location, or culture, are the main ingredients of stories. At the heart of the illuminated manuscript, words and images tell stories with the purpose to increase and to share understanding. Good stories are rhetorical, perhaps through their ability to be interpreted in a number of ways—and in manners that are always relevant to the listener."
As principal and owner of the graphic design firm Visio Communications, he has completed designs for Evans and Sutherland, FranklinCovey, Gastronomy, Megahertz, Novell, and others.
Wilkey is a former classmate of Gallery East curator Noel Carmack at USU. "Patrick was an inspiring classmate and now I'm certain he's an inspiration and mentor to his students. I am pleased to have his work shown at Gallery East. Any of our students who are interested in illustration or graphic art will find his work memorable."
Gallery East is located on the northwest corner of the Old SAC Building. Attendance is free of charge and it is open Monday through Thursdays from 11 a.m. to 5 p.m. An opening reception and gallery talk by Wilkey will be on Friday, Oct. 11, from 6 to 8 p.m. with the public invited to attend.