Pratt completes her first Eastern Global Academy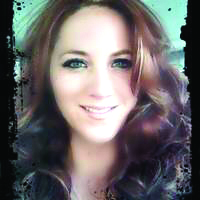 This archived article was written by: Jonathan Fox
The Global Academy coordinator works to make USU Eastern a destination for international students.
Kimberly Pratt was hired in April to be the coordinator of the summer program, Global Academy, and now works in various capacities, especially with international students.
Pratt is originally from Omaha, Neb., but moved to Helper, Utah, at age 8 because that's where her grandparents were living. She moved to Orangeville for three years, and eventually ended up in Price where she attended Carbon High School and was involved in drama and played the violin. Every year she participated in a school production.
"I liked drama because it was fun," says Pratt, "you could get out of yourself and be someone else for a minute."
After graduating high school, Pratt attended USU Eastern, at that time College of Eastern Utah, for a few semesters before moving to Salt Lake City. Somebody told her that she could be making $18 an hour as a pharmaceutical tech and that led her to getting her certification from Salt Lake Community College. The certification took her two semesters and a test.
"Of course nobody told me that $18 was ending pay, not starting," says Pratt. "I started at Alberson's making $8.50 an hour."
Pratt worked in that field long enough to earn a lot more than $8.50. She acquired a great deal of experience as she worked in pharmacies distributing medication as well as in several hospitals including Burgan Mercy, LDS and Veteran's hospitals. From working in hospitals, she gained experience with IVs and epidurals. She also worked for a start-up company called Novoceutics. Most recently, she was employed in the Smith's Pharmacy as a technician.
Pratt knew that she didn't want to be a pharmaceutical technician forever. After moving back to Price, she started a massage clinic, which she still has and operates part time. She also started attending USU Eastern to earn her bachelors degree in psychology.
Because she was already looking to get out of the pharmaceutics field, Pratt heard about the position of Global Academy Coordinator, out of the enrollment office, and she applied. Her diverse background and real-life experience made her a good candidate.
Her summer was busy preparing for 60 students from the Dominican Republic, welcoming them, and making sure they had everything they needed, including a good time.
Pratt says, "many of the students that were here this summer are trying to come back to study here."
Now that the summer is over and the students have returned home, Pratt is helping out with international students at the college. She has 14 more students from the Dominican Republic that she oversees.
"My goal is to see the international population grow," says Pratt. Her main plan to do that is to continue building the school's reputation through Global Academy.