Braden Nelson shines at USU Eastern theater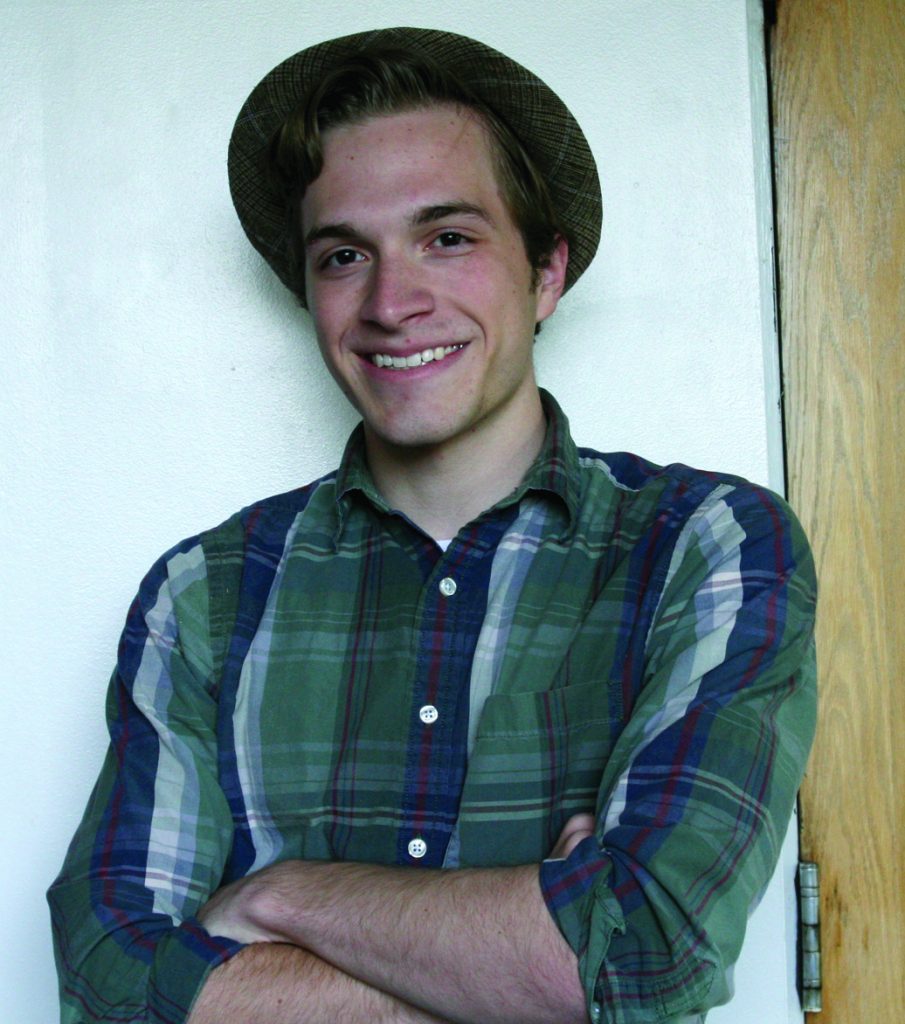 This archived article was written by: Emma Rowley
Walking around campus is our own theater star with enough talent to make any director look twice. If you see Braden Nelsen walking around campus you might think he is just like any other guy on campus. But it is not just Nelsen's snazzy hats that make him different; it's his love and talent for theater that sets him apart.
Nelsen is a theater major and hopes to perform at the Hale Center Theater in both Orem and Salt Lake City. "I would like to stay in Utah," Nelsen says. "I really love it here."
In the meantime, he is having a blast right here at USU Eastern. "The production quality is amazing! I have had the opportunity to explore different venues as well. I have particularly enjoyed learning about the technical side of a production." Nelsen says that every play on campus has taught him something and provided him with a new interest. He is very excited for the plays going on this year.
The drama 1776 is Nelsen's favorite play. He loves the characters and the message. When asked what his favorite quote was from any production Nelsen provided one from 1776, "Commitment Abbey, there are only two creatures of value in the world: those with the commitment and those who require the commitment of others."
Nelsen has his doubts as well. He says that "Not living up to my potential and not putting my best foot forward is one of my fears. I don't want to reflect poorly on all my good teachers and coaches."
He not only enjoys theater, he also enjoys hiking, camping and playing the guitar. He favorite part of summer was "staying four days in Moab, it was super fun." He also served two years in a mission in New Jersey for the LDS church. Now that school is in full swing Nelsen spends his time keeping up with his homework and laundry, "not my favorite past times, but necessary." Certainly all students on campus can relate to that.
If you want to see Nelsen in action come to USU Eastern's production of "Zombie Prom" opening Oct. 10.