USU Eastern cosmetology bake sale nets over $850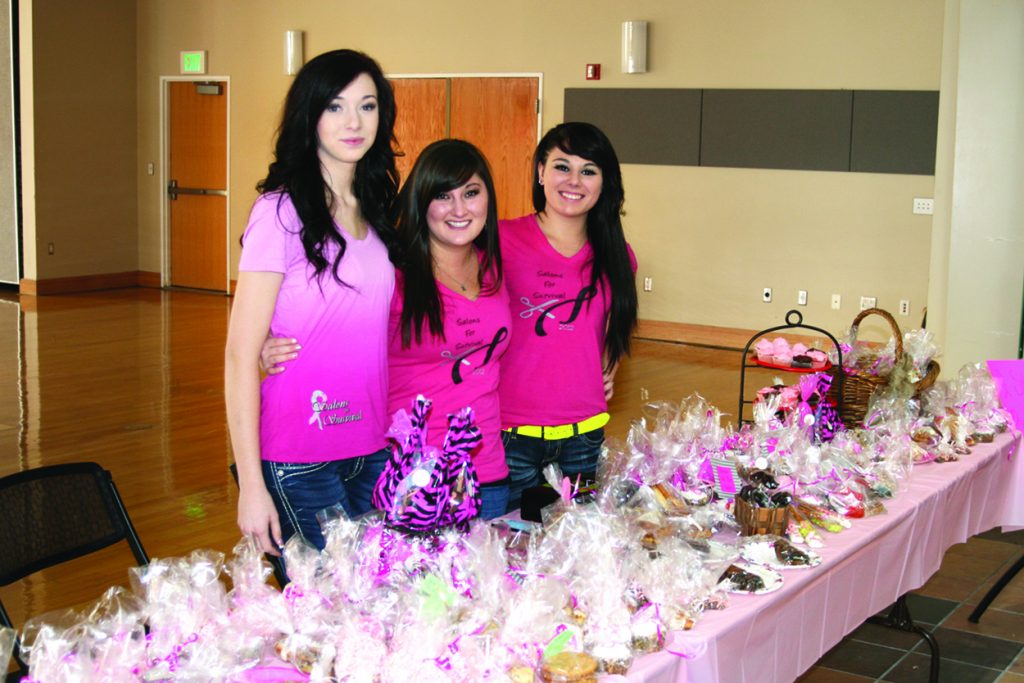 This archived article was written by: Ashley Stilson
October inspires thoughts of goblins and ghosts, tricking and treats. But October also brings awareness to another issue: breast cancer. This month is the 3rd annual Salons for Survival fundraiser. The Price salons and USU Eastern cosmetology department have teamed up to raise money for citizens in the local community.
USU Eastern cosmetology students hosted a bake sale on Oct. 15 to raise donations to the fundraiser. Armed with baskets of homemade baked goods, they traveled around the campus, offering sweets to those in class and in the residence halls.
"People are nice," cosmetology student Karlie Cave said. "They come to buy but they donate as well." The bake sale made over $850 and still counting.
Debbie Prichard, head of cosmetology department, said, "We're excited for the support the USU Eastern community has given us for this cause." The department is also selling raffle tickets for an upcoming drawing on Nov. 1. Donations are accepted in exchange for tickets to win thousands of dollars in prizes.
Participating salons are offering to donate 20 percent of all services performed on any Tuesday in October. The proceeds will stay local and will be dispersed through the United Way of Eastern Utah.
The following salons are contributing in the Salons for Survival: Bellasano Salon and Spa, Body Glo Day and Medical Spa, Chris' Hair Design, Cut Above, Don Marcos, Jalynn's Barber Shop, Perfect Touch Beauty Supply and Salon, Risque Beauty Salon, Scissor Talk, The Nail Shoppe and USU Eastern Cosmetology.