Eagles get first conference win, fall to nationally ranked teams this past weekend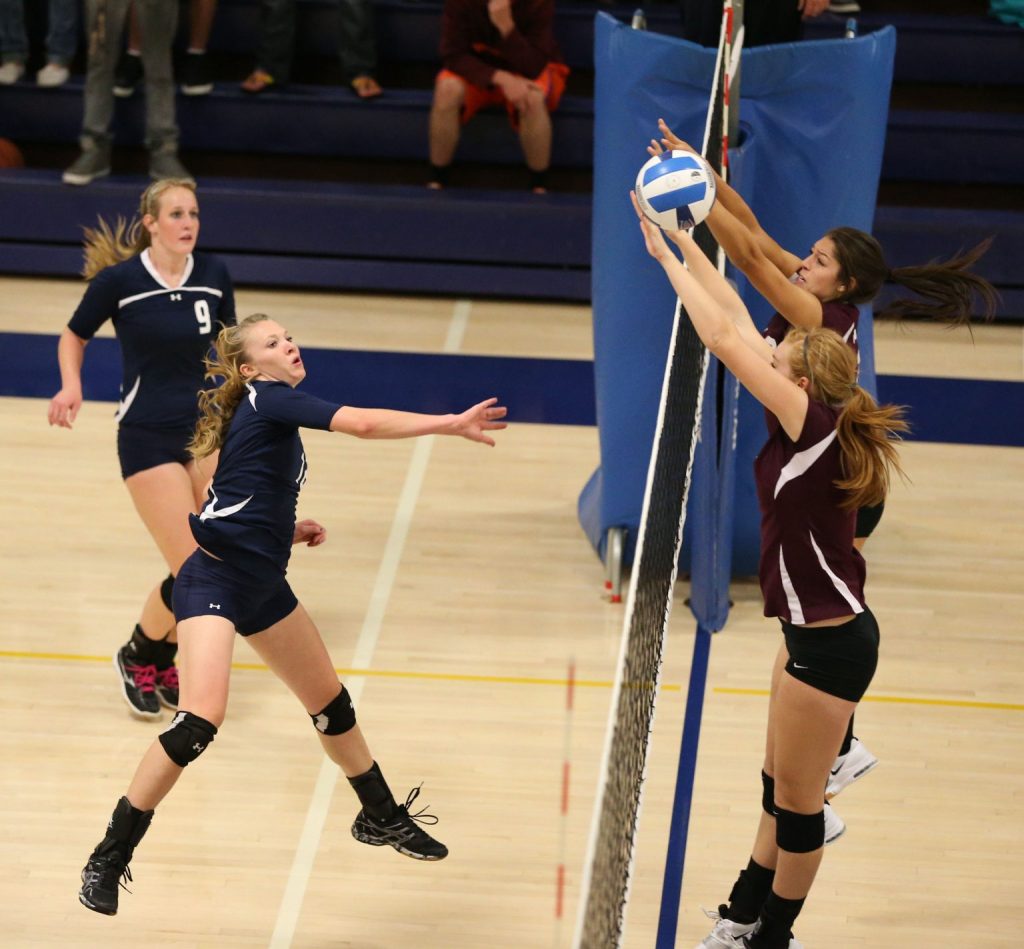 This archived article was written by: David Osborne Jr.
Over the last two weekends, the Utah State University Eastern Golden Eagle volleyball team has been on the road playing Colorado Northwestern Community College, Snow College and Salt Lake Community College. With most of their conference games coming on the road, the team has had a tough time against conference opponents.
On Oct. 5, the Golden Eagles travelled to Rangely, Colo., to play the CNCC Spartans.
The team was able to get their first win in the Scenic West Athletic Conference taking the match 3-1: 25-19, 25-19, 25-27, 25-16.
Koralys Gonzalez led the team with 12 kills, 15 points and 18 blocks. Paige Peterson had 18 assists followed closely by Masi Steele with 17. Between the four sets the Golden Eagles had 50 kills as a team with only 23 errors. They were able to force the Spartans into 26 errors and held them in check with a .108 kill percentage.
The following weekend, the Eagles paid a visit to the Bruins of SLCC, currently ranked sixth in the nation. SLCC made quick work of the team winning in three sets: 25-27, 12-25, 14-25.
Although it was a tough game for the Eagles, some players stood out. Jessica Wilcox led the team in several categories, scoring 4.5 points and three kills. The Eagles only had 13 kills for a -.042 kill percentage and had 17 errors.
Hoping to put the previous day behind them, the team visited Snow College to take on the Badgers on Oct. 12. It was another game where the team had to face a team that has a spot in the national polls, Snow is ranked 16th.
The Eagles faired better against Snow than they had when playing SLCC. The team lost 3-1: 20-25, 25-18, 23-25, 12-25. Wilcox led the team in kills with 7, Steele and Peterson both had 13 assists and Lauren Karn had 18 digs, while Amanda Freestone had 9.5 points to lead the team. Over the four sets, the team had 31 kills and came away with only 18 errors.
The Eagles will head to the College of Southern Idaho, currently ranked 7th in the nation, on Oct. 17 and then two days later, the team will play Northern Idaho College, ranked 15th in the polls.