Green Team saves the world one recycling bin at a time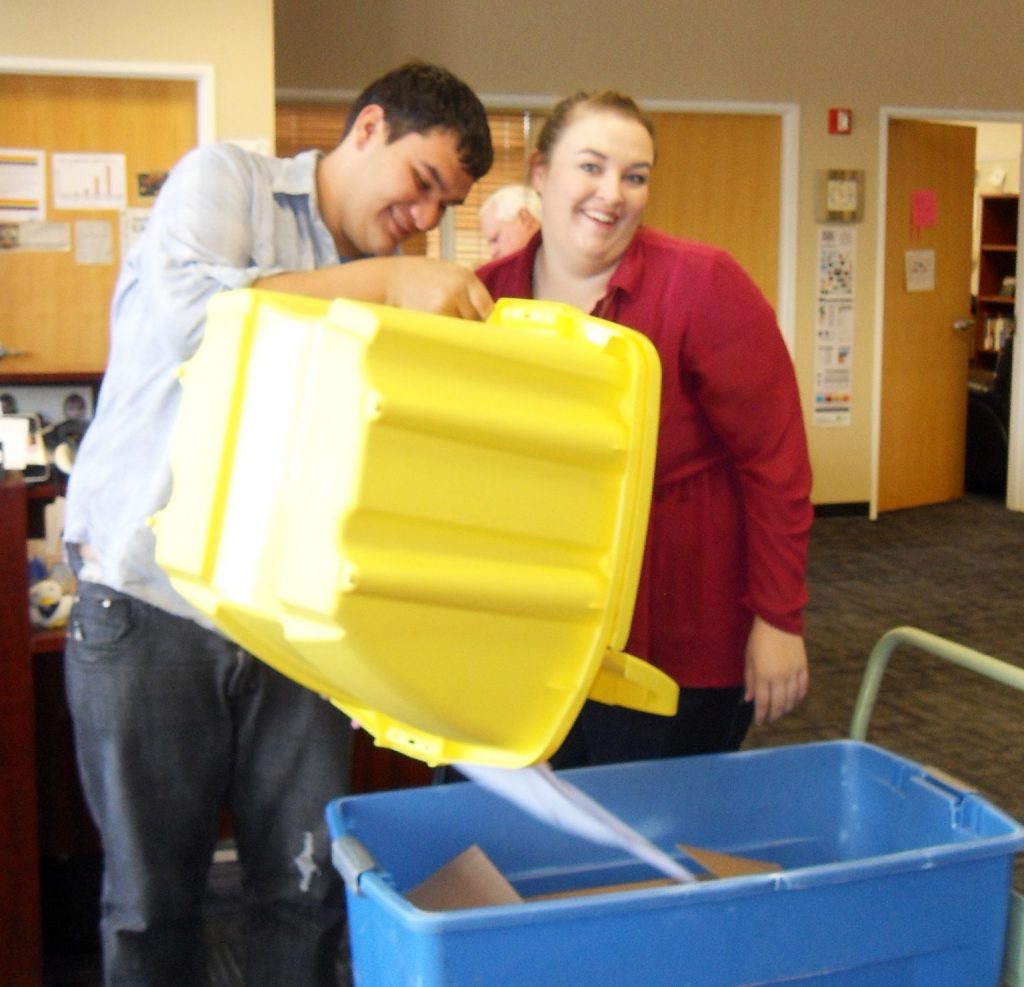 This archived article was written by: Emma Rowley
Whether rain, snow, sleet, wind or sunshine you can always find the Green Team out collecting the campuses recycling.
There are two recycling trailers on campus. One is located in the corner of the Aaron Jones west parking lot. The other one is on the east side of the SAC building. Paper and pop cans are accepted in the trailers. Preferably empty pop cans, ones with liquid in them tend to get the volunteers sticky.
The Green Team meets every Wednesday at 3:00 p.m. in the SUN Center. ESA lets the SUN Center borrow their golf cart to carry the bin full of papers. Cheyenne Smith says "My favorite part is when people fall out of the golf carts, as long as they don't get hurt." Rest assured no one has been permanently injured from the Green Team, but everyone has had a lot a fun. April Miller says "I like hanging out with the other people doing Green Team. It makes the service more fun."
If you have time, come and join the volunteers. Bring a jacket in case of adverse weather.
Most of us are looking for ways to improve our environment and the Green Team is the perfect way to accomplish that. There are bins in every residence hall. There are also bins in every building on campus. Catie Duncan says that the bins are "the perfect way to get rid of my annoying research papers and past assignments." Cardboard is not yet accepted in the recycling bins.
If your goal is to save the world, or you just want to have a fun time with friends, the Green Team is the right place for you. Come ready for crazy golf cart rides, potential cold weather and lots of fun.