New coach named for cheer squad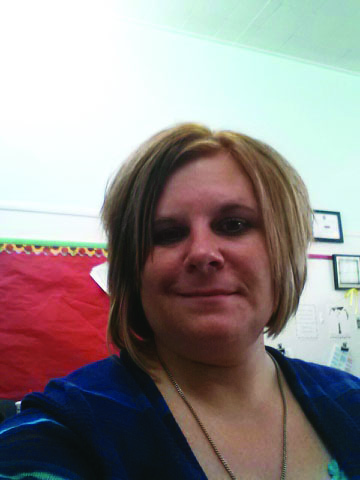 This archived article was written by: James Dubarry
The newly appointed cheer coach is Shanel Gray who has a passion for coaching that is overshadowed by little in her life. Having attended USU Eastern there was little to think about when the job opened for a new coach she was interviewed and offered the job and took it.  Gray, having been a cheerleader herself all throughout junior high and high school and college has much to offer her students. Having coached since twenty, she is more than qualified to handle the role of coaching the women and men that make up the cheer program.
Gray graduated from Carbon High School and moved on to USU after USU Eastern, where she continued to feed her passion for
cheering as well as earning a bachelors degree in elementary and secondary
education she currently works at the Wellington Headstart Academy. Being unfamiliar with the program as it is she wants to get a good feel for the way things work now and then make changes she sees fit from there.
To increase the size of the program Gray will attend cheer competitions and contact high school coaches and athletes to let them know about the program the school has and the opportunities that are  available for students here. The objective is to get the word spread as much as possible. 
The routines seen at sporting events this year will be choreographed by Gray as well as the men and women of the program. But to step it up even more she would like to hire professional choreographers to help make routines that will leave the crowd on the edge of their seat wanting more.
The levels of cheering and what the differences are between the junior high, high school, and college level brought up a whole new subject of discussion. She was adamant that college is the next level, that it is where you need to step up your game and prove yourself. Gray managed to stress the difficulty of college cheering all the while refraining from demeaning the other levels of the sport. She expressed that the college level of cheering is all around more challenging but worth it.
The squad has four practices a week for a total of six hours. Two at night during the week and two in the morning, each practice having a duration of around an hour and a half.  The squad works extremely hard to provide the student body and athletic fan base with quality entertainment for the sporting events.
Gray feels like the most rewarding part of being the cheer coach this year will be seeing the team grow together and work as a unit, as well as seeing the changes made by the individual athletes over the course of the season.