Zombie Prom opens this weekend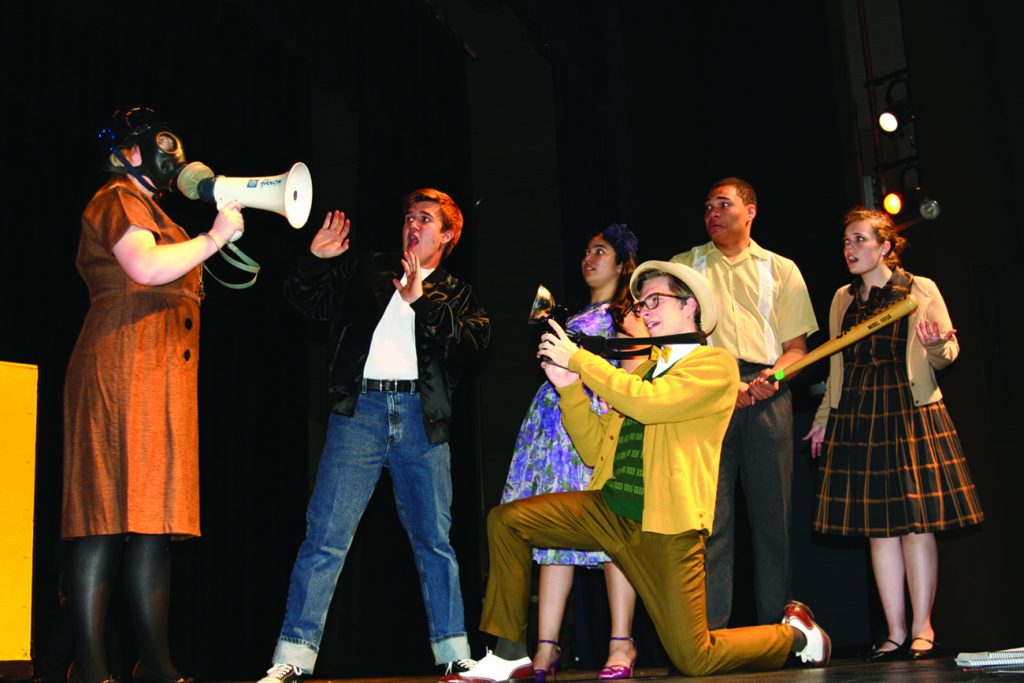 This archived article was written by:
"Zombie Prom" promises Halloween ambience as it opens at USU Eastern
Eastern Utah Theater Department opened the 2013 season with Dana P. Rowe's and John Dempsye's "Zombie Prom" with performances on Oct. 17, 18 and 19. This musical promises a lot of laughs and makes a great date night this Halloween season. Tickets prices are $10 for adults, $7 senior citizens, $5 non-USU Students and faculty, and $1 USU students with current ID cards. As part of the 75th anniversary of the college, the final production will be on Monday, Oct. 21 at 7:30 p.m. with discounted ticket prices 75 cents or free if you wear a USU Eastern anniversary T-shirt.