Fan appreciation night held on December 12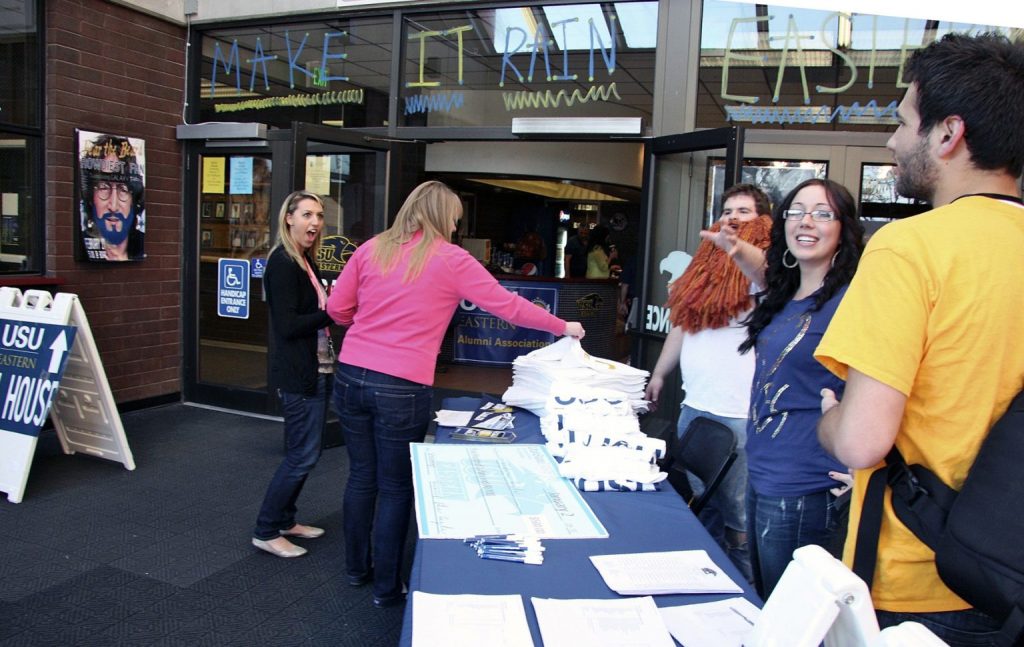 Utah State University Eastern is grateful for 75 years of strong community support and, once again, wants to show its thanks by inviting its neighbors to a free night of basketball, food and college exhibits on Dec. 12.
"I believe there is nothing better than a college to light the flame of knowledge and nothing better than a fan to help keep that flame burning bright," said Alex Herzog, USU Eastern associate vice chancellor over Academic Affairs and Student Services. "This is a great opportunity for the college and the community to come together to support our strong athletic teams and have a chance to see what new programs we offer at the college."
Tipoff is at 5:30 p.m. for the women and 7:30 for the men.
This year will include a special unveiling of architectural drawings for the new Central Instructional Building, crown jewel of the college's Building Vitality Campaign. A recent donation from the Sorenson Legacy Foundation pushed USU Eastern past the million dollar mark in private funding toward the building project.
Architectural planning has now been completed in advance of the upcoming Utah legislative session. Those in support of the college's Building Vitality Campaign will be able to sign the poster board on display depicting the latest architectural rendering, Herzog said.
The evening marks the 2nd annual Fan Appreciation Night for USU Eastern as its men's and women's basketball teams take on North Idaho State in the BDAC, the Bunnell-Dmitrich Athletic Center. The first 200 fans get free spirit towels.
The men's team is posting a winning record and both men's and women's teams have been playing exciting, fast-paced games.
"It's a chance to see some great basketball and to enjoy Coach (Dave) Paur's upbeat style of coaching," Herzog said.
Prior to and during the games, the college is hosting an open house in the dance room adjacent to the basketball gym. Parents can skip having to prepare a meal prior to attending since food will be provided for all participants.
Dozens of displays will be set up showcasing the college's numerous offerings to learn more about degrees and job training opportunities available through USU Eastern. Participants can also learn more about federal programs available designed to help make enrolling and financing college easier. High school students in attendance will have the opportunity to win scholarships.
Open house activities include games for the children, face painting and autograph signings. Half-time activities will include games, dance groups and a half-court basketball shoot for scholarships.