Accounting students offer free tax service to low income residents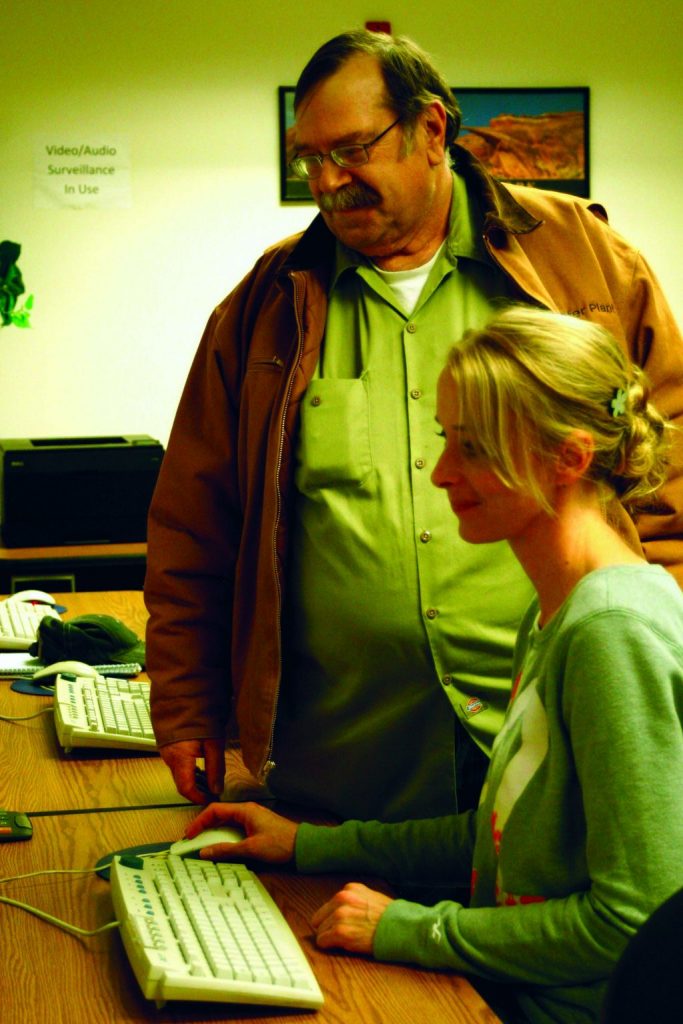 USU Eastern's accounting students are starting their 31st year completing tax forms for the low income and elderly starting Feb. 1 in the Reeves Building room 130.
Henning Olsen, Ed.D., is now partnering with business and government to offer the free service to people including Blanding, Moab, Castle Dale and Price. "We work as a team and train as a team." Each year his students complete several hundred returns. "In the 2012 tax year, the Price team located at USU Eastern prepared returns and helped to return a little over $250,000 to local clients."
Through the Southeastern Utah Association of Government and Community Action Partnership of Utah, over $15,000 was given to assist the four areas with the project. A $7,700 CAP grant helped Carbon and Emery counties while a $7,800 grant from American Express helped Grand and San Juan counties.
"SEUAG provided funding to purchase six computer monitors and a shredder for the Price volunteer students," said Collette Child, SEUAG Community Services Program Manager.
Zions Bank chimed into the partnership by offering a coupon allowing those using the service who do not have a checking account to cash their state and federal refunds at their bank at not cost.
The regional coordinator for VITA, Merlina Lopan, said she will travel between the sites to make sure the refunds are completed correctly throughout February, March and April.
This is the fourth year of helping with income tax preparation for Robert Higbee and he said many of his clients do not bring the right forms and information with them when they want help with the preparation of their taxes. Sometimes they have to return several times in order to complete the process.
Social security numbers of each member of the family is another problem that many clients fail to bring with them. The students have the patience to work individually with each client to make sure their forms are completed as accurately as possible.
Eight college students in Price, four in Blanding and one in Moab are enrolled in the income tax accounting class that runs the program in each area. Hank Savage, Robert Higbee and Linda Jensen return to the Price VITA center each year to assist. Additional community volunteers in Moab and Blanding also serve their communities.
USU Eastern Chancellor Joe Peterson told the students that he thinks this is a good experience for the people who use the program and the college students who run the program. "Folks need it and the [USU Eastern] administration appreciates the work the students and volunteers do each year."
The accounting lab is open on Mondays and Wednesdays. Call Olsen at 435.613.5219 to make an appointment or provide additional information.