Automotive students place in top 15% in nation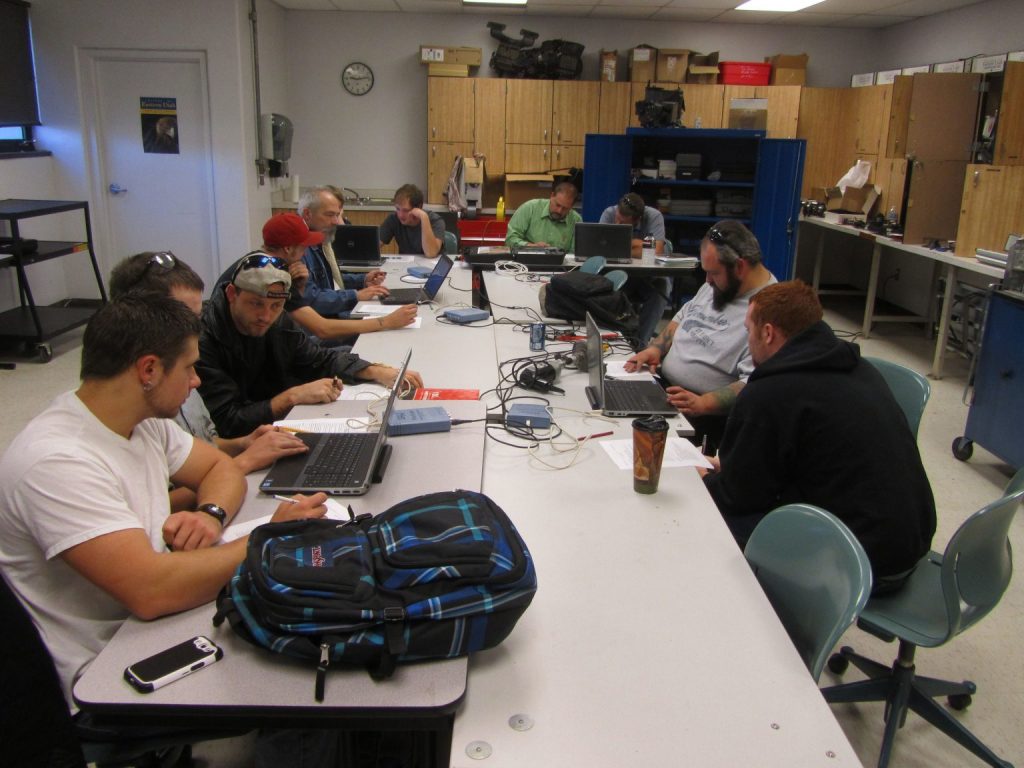 USU Eastern's automotive program has excelled for decades in almost every competition its students enter. In December, the students participated in the National Institute for Automotive Service Excellence student test and scored overall in the top 15 percent in the nation.
According to associate professor Stan Martineau, "our class composite was 29, placing the entire class in the 85 percentile – the top 15 percent in the nation."
ASE student certification test measures a student's knowledge gained in automotive training programs nationwide. It is specially designed to evaluate and certify students who are near the end of their studies in the area of automotive service.
According to its website, the testing program's independent assessment is a particularly valuable tool for instructors and administrators who are working to respond to today's increasing demands for measurable outcomes and accountability.
For students, ASE certification can be thought of as the first step in building a career as a service professional by providing them with their first industry-recognized certification through ASE.
Martineau said the tests are administered at the college through computer-based testing and is monitored by a proctor.
He said ASE student certification is awarded to 50 percent of those nationwide who take the test. Thus, he is especially proud of his class who had 14 of the 15 students receive national ASE certificates. In addition to the certificates, students receive a patch to sew on their automotive shirts showing the distinction they earned.
USU Eastern had four students score in the 99 percentile, the top one percent in the nation; one scored in the 94 percentile, top six percent in the nation; one scored in the 89 percentile, three scored in the 82-85 percentile; three scored in the 74 percentile; two scored in the 51-57 percentile and one scored in the 31 percentile.
"I am pleased with our USU Eastern automotive students and their effort and work to prepare for the national exam. I congratulate them on a job well done," he said.