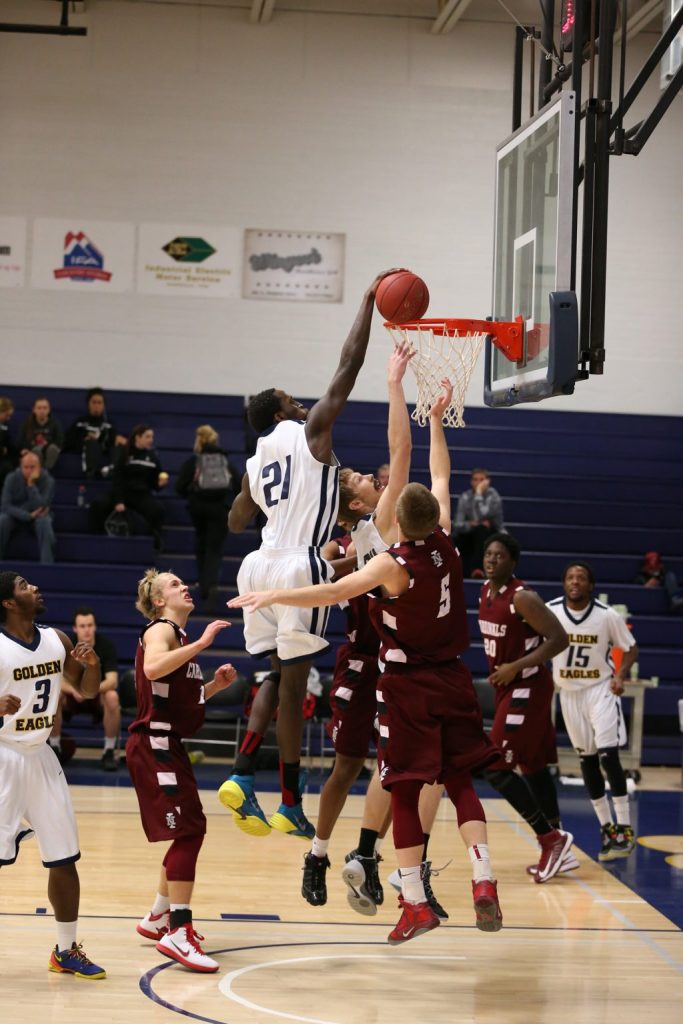 This archived article was written by:
It's been a long four years since USU Eastern men's basketball team was ranked in the National Junior College Athletic Association Polls. After taking third in the nation in 2010, Coach Chris Craig left, 31-year-old Coach Brad Barton died, interim Coach Brian Edelstein left, and finally Coach Adjalma Vando Becheli takes over the helm in 2012. It took him just two years to put together a nationally ranked team with the Eagles moving to 16th in the nation this week.
The USU Eagles are 4-1 in the Scenic West Athletic Conference, followed by College of Southern Idaho at 4-1, Salt Lake Community College 4-1, North Idaho at 2-3, Snow 1-4 and Colorado Northwestern at 0-5.
CSI's lone loss came at the hands of USU Eastern who handily defeated them 95-85 in Price before the Christmas break. SLCC's only loss was to CSI in Twin Falls 64-61. North Idaho is struggling at the beginning of conference play with a 2-2 record, falling to USU Eastern and SLCC. Snow and CNCC both failed to break into the W column.
"I think the program is going in the right direction. The kids are doing a great job and what I learned since the 2010 championship team is this team understands the team concept, Coach Vando said.
"Of course, the school should be proud of what the team has accomplished. The coaches want to win games and establish a precedent of winning at USU Eastern. We also have all of our sophomores on track to graduate this year which reflects on the quality of the program."
Chipola College is No. 1 in the nation followed by South Plains College two, North Platte Community College three, Odessa College four, Indian Hills Community College five, Vincennes University six, Northwest Florida State College seven, Kilgore College eight, Iowa Western Community College nine and the College of Southern Idaho rounds out the list at ten.