"Doubt" rehearsals continue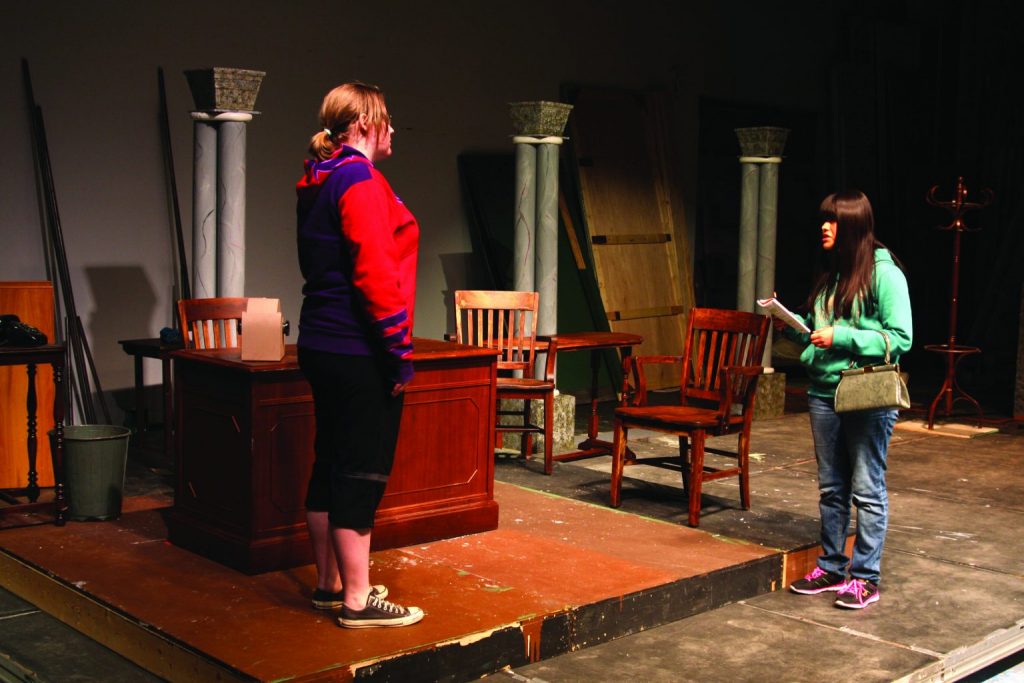 This archived article was written by:
Rehearsals continue for USU Eastern's next play "Doubt." "Doubt" is a drama written by John Patrick Shanley. It is about a strict nun who believes that a priest has done something terriblly inappropriate to one of the students. Did he actually do it? With no actual proof that the priest is or is not innocent, the audience is left with its own doubt.