For the second semester, the Eagle Ambassador team gains three new leaders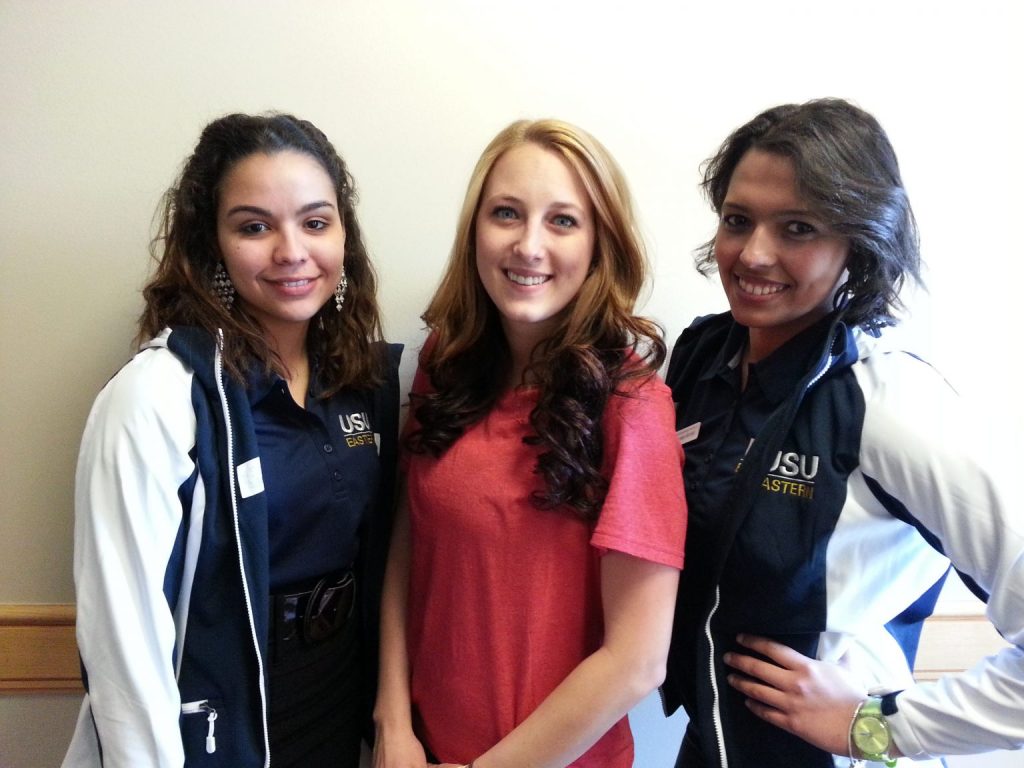 This archived article was written by: Jonathan Fox
USU Eastern added three new faces to its ambassador team early February. Shanae Jensen, Koralys Gonzalez, and Kateryne de la Rosa are the newest additions to the team. Each of them brings with her a unique background and a new perspective for the team.
Shanae Jensen is on track to become a nurse, and wanted to be an ambassador because she has had so many good experiences at Eastern and she wants to help prospective students realize that they too can have a great experience.
She can really connect with students and help them understand why Eastern is a good match for them specifically. Before she had settled on any college, some ambassadors came to her high school and really talked to her and got to know her. Because of the connection they made with her, they were able to help her see how USU Eastern was the right place for her to go.
"The people who came to my high school were really one on one and got to know me first," Jensen says, "That is what I want to bring to the team."
By being an ambassador, Jensen hopes to learn how to better interact with others and how to work together in the work field.
Koralys Gonzalez, Eastern volleyball star, is the second of the three new additions to the team. She brings to the team a great deal of compassion and positive energy. Gonzalez has been offered a scholarship to play volleyball for BYU, but will complete one more year at Eastern before moving on to BYU. She brings to the team a go get 'em attitude, and causes all around her to be as motivated as she is.
Kateryne de la Rosa is the third new addition to the ambassador team. She is at Eastern right now studying to become a biological engineer. She says that she wanted to be an ambassador because she loves to be a leader and wanted to get more involved and better her leadership abilities.
"I love to be a leader, and I love talking to other people. I like to be a part of a big group," she says.
"I think I bring creativity to the team," de la Rosa says. "I think that is something we need when we go and talk to people and try to get them to come to our school."
De la Rosa is also there to learn. "I want to get better at the things that I love. I want to learn from other people how I can be better," she says. "I want to learn how I can be a better person."
Each new member brings a new perspective and specific skill set.