Wyntre Pierce named ESA activities vice president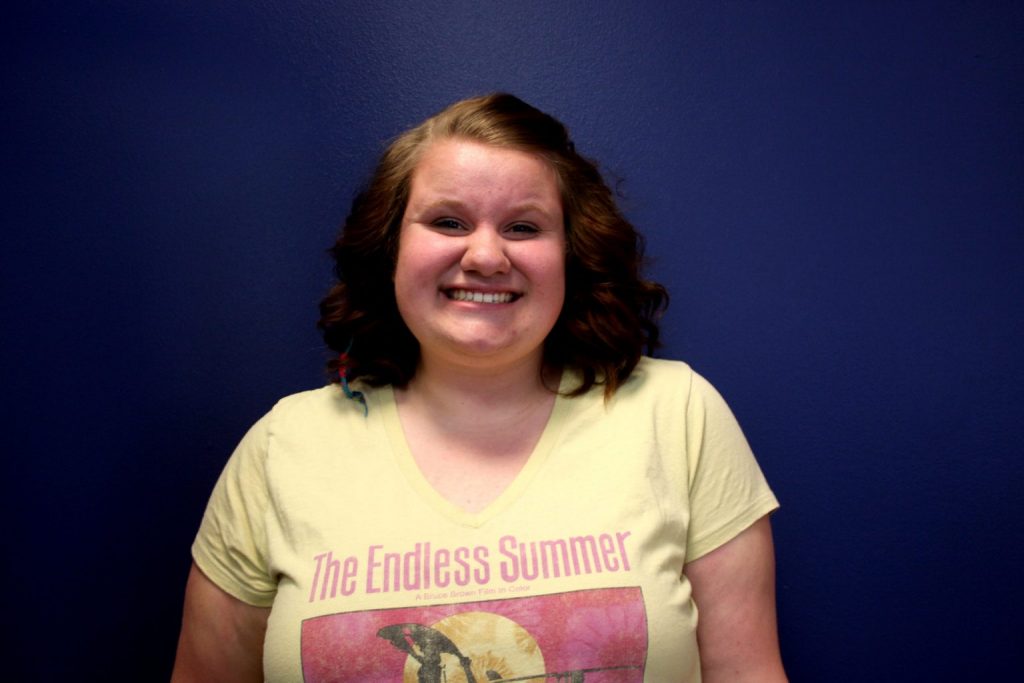 This archived article was written by: Steven Cloward
USU Eastern's Wyntre Pierce is motivated to start moving forward with new ideas as she prepares to take over as activities vice president for the 2014-15 academic year.
Some of Pierce's ideas include getting more student involvement. When asked how this can this be done, she responded, "I want this generation to do it differently. We need more collaboration between coordinators to get more involvement."
As Pierce explained, if more of the clubs and associations coordinated together, there would be further involvement from more students. If more clubs and associations gather under one collective mind to plan events, they should be more attended.
If students have ideas or concerns, can they come to her with those? Nodding her head, Pierce stated, "Yes, students have ideas and we want them to be heard so we would love to hear about it."
Along with the new upcoming involvement plan, Pierce knows the stress level she will be under to make her office successful. She said, "The reason for it is because someone will always be unhappy with some of the decisions made. Unfortunately not everyone can be happy so it can cause a lot of stress."
Is it worth all of the stress to fulfill her duties as activities vice president? She said, "Yes it is worth it because I am gaining new experiences such as contacting people when we need things done, making schedules, planning events and listening to new ideas."
If students have any ideas questions or concerns, they can stop by the student government office on the second floor of the Jennifer Leavitt Student Center to meet Pierce. She said her office hours are posted and to check to see when she can be reached.