Baseball hits a rough patch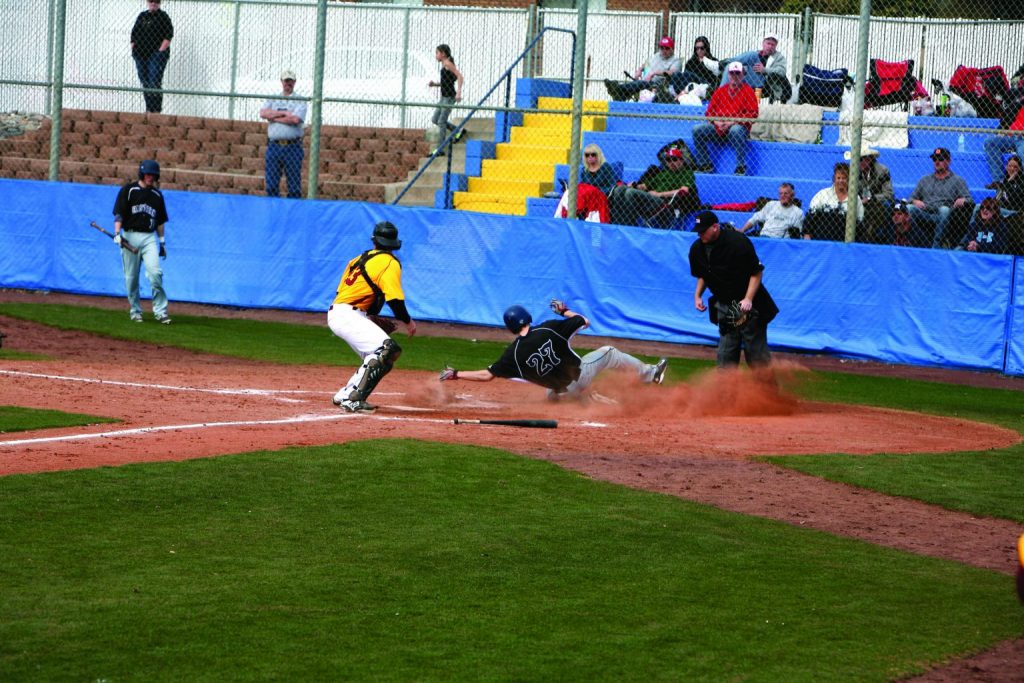 This archived article was written by: Shantel Hardy
USU Eastern's baseball team had a rough few weekends losing to Colorado Northwestern Community College and Salt Lake Community College.
Eastern's players took the home field on March 20, 21 and 22 to play against CNCC. With a loss of 9-2 on Thursday, 6-5 and 8-7 on Friday and 8-7 on Saturday, the Eagles struggled to get the last couple runs for a win.
The following week on March 27, the Golden Eagles played again at home against SLCC, losing a double-header 5-4 and 15-3.
On Saturday the 29, Eastern headed to Taylorsville to play another double header against SLCC, losing 12-2 and 8-0.
The team continued by heading to Idaho Falls, Idaho, to play against Dawson Community College on March 31 and April 1. Both games were cancelled due to poor weather. They take off again Tuesday, April 8 to play in Montana.
Cortlen Nielsen, pitcher for USU Eastern, says the team feels good about the season so far and can make a couple improvements to become better. He is excited to play in Montana even though they had two rough weekends against two good teams, CNCC and SLCC. He said, "The trip should be a good week to, hopefully, get some wins under our belts".
How does the weather affect the way the team plays, Nielsen replied, "We were fortunate enough to get out on the field early so we are used to whatever weather comes our way."
At the beginning of the season, Eastern's strengths were pitching and defense but, now hitting is starting to show improvement, Nielsen said.
Eastern's head coach, Scott Madsen, gave insight to what it will take to win by saying, "We need to work on all aspects of the game in order to get back to winning.  We have been playing well at times, we just need to be more consistent." He said, "The strength of the team would have to be its talent.  These men are a very skilled group of men that are good at what they do."
How is the chemistry with the team, Madsen replied, "Chemistry is a difficult thing to work with.  It changes game to game or weekend to weekend.  I feel we have good chemistry throughout the team.  It just seems that things go wrong when you lose some games."
"We are far from our potential.  We have seen an increase in hitting the last few weeks, and things could get much better fielding and pitching. The team's skills have each shown times of what I had hoped for, but it hasn't been as consistent as I was hoping for."
And to boost the confidence of his players, Madsen said, "The best way to boost confidence is to go out and win a ballgame.  They know that they are good, we just need a few things to go our way."
Eastern takes on CNCC again next week, Madsen added this, "CNCC is a much improved baseball team.  They do things right and take advantage when we make a mistake.  We need to go out and play better as a whole team.  All aspects of the game need to improve for us to beat them. We are going into the series hitting the ball well with all of the pitchers wanting to get another shot to prove how good they are.  We just need to make the simple plays and we will win ballgames." This is just a little confidence boost for the guys.