Pam Miller to speak on Nine-Mile conservation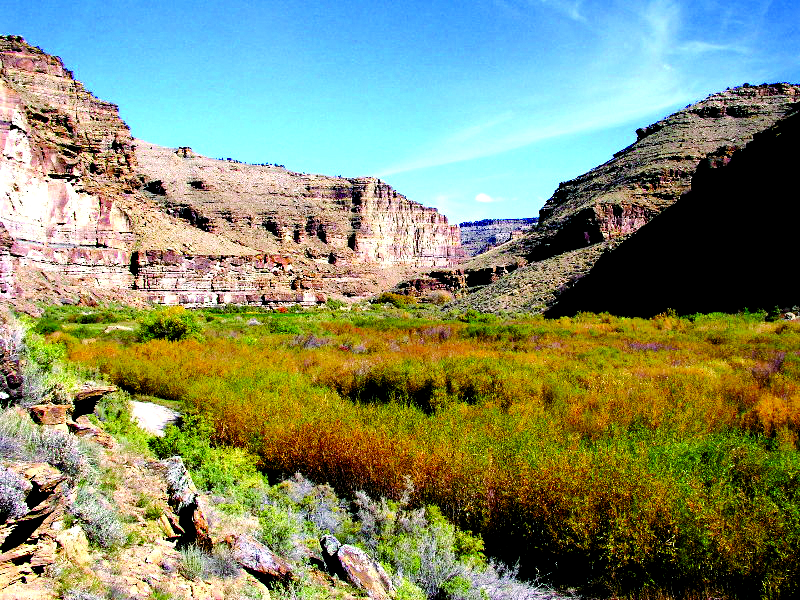 This archived article was written by:
Emeritus associate professor of archeology, Pam Miller, is set to present an update on the Nine-Mile Canyon preservation ongoing efforts on Thursday, April 17, at 7 p.m. in the USU Eastern Prehistoric Museum second-floor classroom.
Dr. Miller has spent a great part of her life documenting Nine-Mile Canyon, a 40-mile-long canyon that is often referred to as the world's longest art gallery and is located southeast of Price. It is known for its extensive rock art, most of it created by the Fremont culture and the Ute people.
The rock art, shelters and granaries left behind by the Fremont make Nine-Mile Canyon a world-renowned site for archaeologists and tourists.
By drawing attention to the continued preservation efforts needed in Nine-Mile Canyon, Miller acknowledges that this canyon is one of the most important prehistoric and archaic archaeological preservation efforts in North America.
At her lecture, she will discuss the 2010 Tavaputs Plateau Programmatic Agreement, which was the result of a compromise between natural gas development and preservation activities. This agreement came about after an influx of industrial truck traffic since 2002 produced a large amount of fugitive dust by the trucks' passage and may damage the rock art. Public debate is ongoing about how best to balance energy development in the canyon against the preservation of its cultural resources
Miller will report on what the end was supposed to be, what the Nine-Mile Canyon Coalition saw as the beginning, and what has subsequently happened with the implementation of the agreement.
By focusing on the "process" of public participation, transparency in governmental dealings and two agreement stipulations that have not been implemented, Miller will discuss the site stewardship program and the interpretive plan – as well as her media experiences with the New York Times, Irish Public Radio, London Financial Times and others.
The lecture is free and open to the public, you are encouraged to attend.