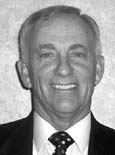 The president and CEO of Futura Industries, a world-class, medium-scale aluminum extrusion company in Clearfield, Utah, will address the 76th graduating class of USU Eastern on Saturday, April 26 at 10:00 a.m. in the BDAC. Receiving the Chancellor's Medallion Award that day is Presiding Judge Scott M. Johansen.
As president of Futura Industries, Sue Johnson says that her company provides the best-of-class returns in its industry, with a net income per total assets of over three times the industry standard.
The scope of Futura covers extrusion, anodizing, light – to sophisticated CNC machining and fabrication. The company sells into a vast array of markets all across North America and internationally.
Johnson has made the Western United States her home. She most recently was president and COO at Daw Technologies, Inc. in Salt Lake City; President of Savage Manufacturing Corporation in Pleasant Grove; manufacturing engineer of ESCO Corporation in Portland, Ore., senior industrial engineer of Zellerback Paper Co., in San Francisco, Calif.; and industrial engineer of FMC Corp. (ordinance division), San Jose, Calif.
She holds a bachelor's of science degree in engineering from California Polytechnic State University in San Luis Obispo, Calif.
Her numerous awards and recognitions most recently include Alumna of the Year for the college of engineering at CalPoly, San Luis Obispo; Outstanding Utah Director, Outstanding Business Woman of the Year by Utah Business, Utah Outstanding Business Leader, Athena Award recipient, Davis County Employer and Business of the Year. Her company, Futura Industries, was recognized as Best Places to Work in Utah for past 12 years.
She serves on boards at Zions First National Bank, Western National Trust and ARUP. She is on the board of trustees of Utah State University, National History Museum, Northern Utah Academy of Math, Engineering and Science and Employee Council where she is also chair. She is a member of the Federal Reserve Bank of San Francisco's Salt Lake City branch and University of Utah's Hospital Board.
Presiding Judge Scott N. Johansen
Johansen was appointed to the Seventh District Juvenile Court in January 1992 by Gov. Norman H. Bangerter after serving as Emery County attorney since 1979. He serves Carbon, Emery, Grand and San Juan counties.
He received a law degree from the J. Reuben Clark College of Law at Brigham Young University in 1977 and practiced with the Price law firm of Frandsen, Keller & Jensen from 1977 to 1979. He served as city attorney for several cities and towns in Carbon, Emery, and Sanpete counties and is a former president of the Utah Association of Counties.
Judge Johansen is a past chair of the Board of Juvenile Court Judges, past chair of the Judicial Council's Policy and Planning Committee, past member of the Sentencing Commission and the Judicial Council.