Yakshinee Boodoo: Miss Congeniality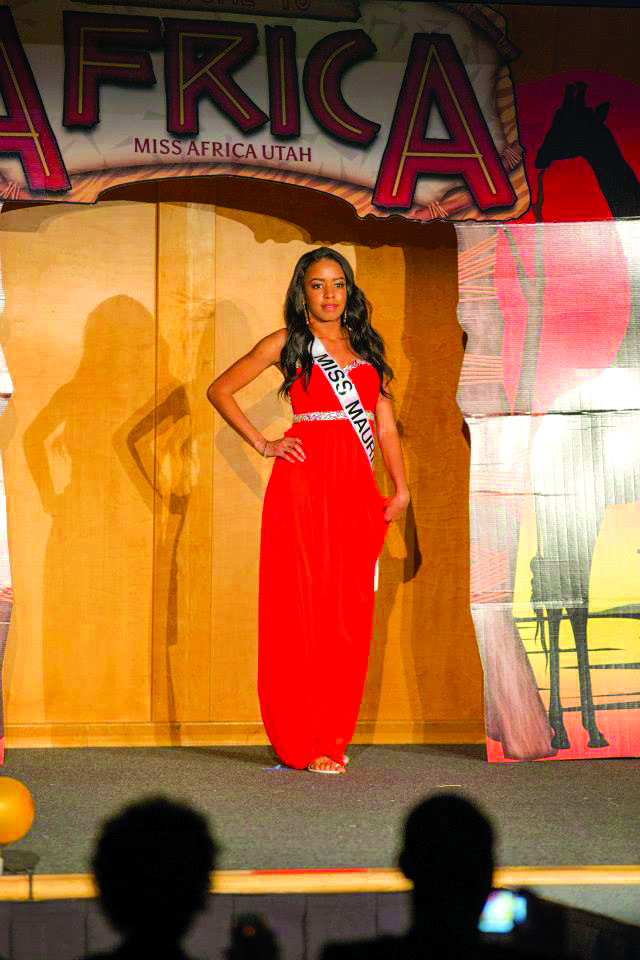 This archived article was written by: Madison Woodward
Utah State University Eastern student, Yakshinee Boodoo, participated in the Miss Africa Utah Pageant at the University of Utah as Miss Mauritius and was awarded Miss Congeniality. Her pageant reign continues as she will represent Utah at the Miss Black U.S. Ambassador Pageant on July 17-19 in the Gwinnett Performing Arts Center in Duluth, Ga.
After the state pageant, Boodoo said, "thanks to the cosmetology department that has helped me with my hair and makeup backstage. Thanks for the support of my friends and all the [USU Eastern] library staff, and a big thanks for the SUN Center because without their help, I would not have done Miss Africa Utah."
She believes that the pageant has given her "more confidence… and strength" and was an amazing experience. About her experience at the pageant, Boodoo said that she has "met a lot of formidable people there, [she] leaned a lot about other contestant's culture and shared really good moments with them."
Boodoo will also compete at the MBUSAM pageant. She will go in place of the Miss Africa Utah crowned Queen Winnet Murahwa, who entered the competition as Miss Zimbabwe, but soon announced she was stepping down,.
"After carefully contemplating on my responsibilities as the queen, I realized that I cannot fulfill all the responsibilities expected of me due to personal reason." Now Boodoo will take her place at the MBUSAM National Pageant and promote her platform of poverty in Utah.