Baseball team rejoins SWAC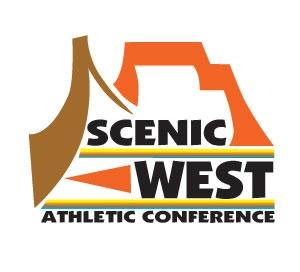 This archived article was written by: Jordan Mellen
USU Eastern's baseball team looks to keep up their success as they enter the 2014-2015 season. Last season, the Golden Eagle's ended their regular season at (22-20) before heading to Phoenix, Ari., for regional play. The Golden Eagles managed a winning record that qualified for regional play. Although the Golden Eagles claimed two winning seasons and two playoff spots within the past two years, the players and coaches are looking to show more success and are excited for more opportunity to prove that they are a solid team.
The opportunity for USU Eastern's baseball team to show that they are a team to be reckoned with, waits around the corner as this year the team is rejoining the Division 1 SWAC conference after being an Independent Division 2 club for the past few years.
Athletic Director Dave Paur says a crucial factor to the rejoining of the Scenic West Athletic Conference is due to "the difficulty to schedule games as an independent school and the inconvenience of trying to make up games with distant schools."
Before rejoining the SWAC, USU Eastern Athletics were trying to join Region 9 which is a Division 2 conference consisting of mostly Montana schools. However, that request was quickly turned down by the committee.
Although that suggestion didn't pan out, the committee made it easy for the Golden Eagles to join a conference in order to make game scheduling more convenient. The joining of a conference such as the SWAC was thought to be a process that could take up to a year to finalize, but instead it happened in a matter of days.
The teams in the SWAC Conference include Salt Lake Community College, College of Southern Nevada, College of Southern Idaho, College of Western Nevada, Colorado Northwestern Community College and now USU Eastern.
Overall USU Easterns rejoining of the SWAC Conference excites most people, especially the athletes. "I think that I speak for the rest of the team when I say that I am super excited to play in the SWAC. We are going to be able to play at a much higher level of competition and be able to prove ourselves against that competition. We are ready to show the SWAC what we are made of," says returning sophomore Cooper Beck.
Other returning sophomores to this year's team are Kelby Landon, Greg Ashley, Manny Begay, Jordan Mellen, Sean Hardman, Hadley Thorpe, Jayce Hill, Bryce Blackburn, Dakota Cisneros, Derek Young and Jake Chlarson. Also returning from a red shirt season last year is Greg Money. The baseball team starts their fall play on Sept. 6.