New soccer teams off to a good start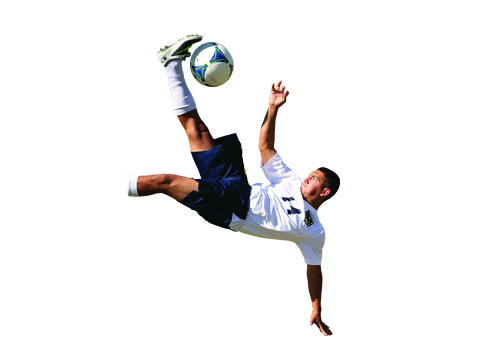 This archived article was written by: Karen Reyna
Word on the street is that there are two new teams at USU Eastern. Coach Ammon Bennet says, "They are doing well. They work hard and can't easily be defeated, but they still need to work. They have learned a lot. They are not stars, but they are committed."
For their first game of the season, the men's soccer team put up a good fight up against Adams State University; taking the win 4-0. On their second game they weren't as lucky but they still did a great job ending the game 0-0.
Taige Smith was the first to make a goal on their first ever soccer match against ASU. Lindsey Bray was the first out of her team to make the first goal of the women's inaugural season.
Making the first goal is not always a big deal but when soccer is a brand new startup program at your school, then it is a huge deal. Bray said, "It was crazy and it's cool to be able to do that for my team and I was just happy that I could actually finish."
Since this is USU Eastern's first time having women's and men's soccer teams, all eyes are on them. Safe to say that so far both teams are doing an incredible job working together as a team. Smith stated, "I think we are improving a lot. Everyday we're getting better, becoming more of a team, and working a lot better together."
Bray said, "I think we have a lot of potential, and even though we're a startup program we're still learning how to work together and seeing each other play. Our potential is pretty high and I'll think we're going to do very well."
Last weekend both teams went up against Sheridan Community College, and Northwest College. The men won one game and lost one, while the women won both of their games.
This weekend both teams head to Texas to play Western Texas Community College and College of the Southwest.