New USU Eastern recruiter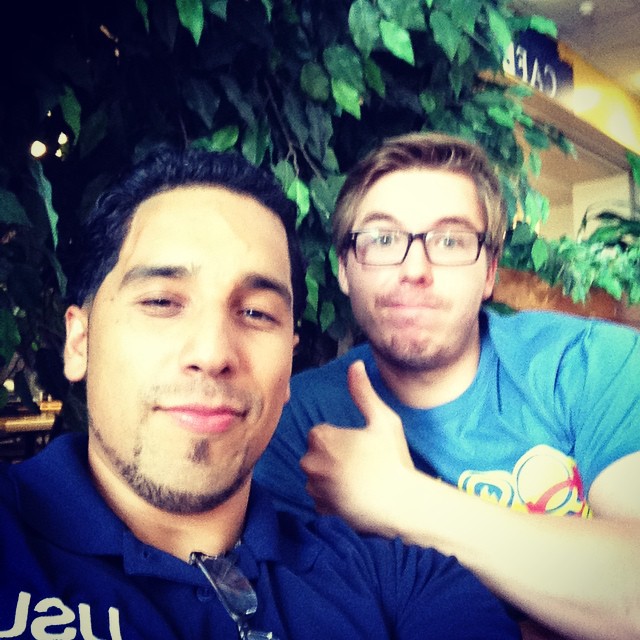 This archived article was written by: Jonathan Fox
A new recruiter joined the ranks of the enrollment team at USU Eastern in April 2014. Agustine Diaz Jr., nicknamed Tino, was hired to fill the position left vacant by Kevin Hurst who moved due to a job opportunity at Zane State, Ohio last fall.
Diaz' parents are from Honduras and Ecuador, but they met after moving to New York, where Diaz grew up. His parents never received much of a formal education, but taught their children that it was important.
He was raised in Brooklyn, N.Y., where he attended college and earned his degree in speech communication.
"My brothers and sisters are all in college," said Diaz, "I have a wife from the Dominican Republic who is pursuing a master's degree in education. I am working to obtain my masters of education [degree] as well."
Prior to coming to Eastern, Diaz worked for Utah Valley University as part of their recruitment team, as well as working at several community partnerships.
"At Eastern," he said, "I will be working in recruitment and advising and will build a strategic recruitment towards diverse students, especially Latinos."
It's easy to see that Diaz loves learning and knowledge. Aside from being involved in higher education, he loves to read.
"I love reading, more reading, and even more reading," he said.
Apart from education and reading, Diaz loves his family.
"I love spending time with my son and wife," he said.
Some years ago, Diaz had an experience that caused him to appreciate the things that he had and motivated him to do more.
"I suffered a motorcycle accident," he said, "I spent time in a coma and recovered to really push myself in education and become more engaged in the community."
Today, Diaz is a driven family man who loves to learn and promote higher education. Diaz is an asset to the USU Eastern Welcome Center because of his passion, ability to relate to people and his valuable experience.