RHP Moore signs with Pittsburgh Pirates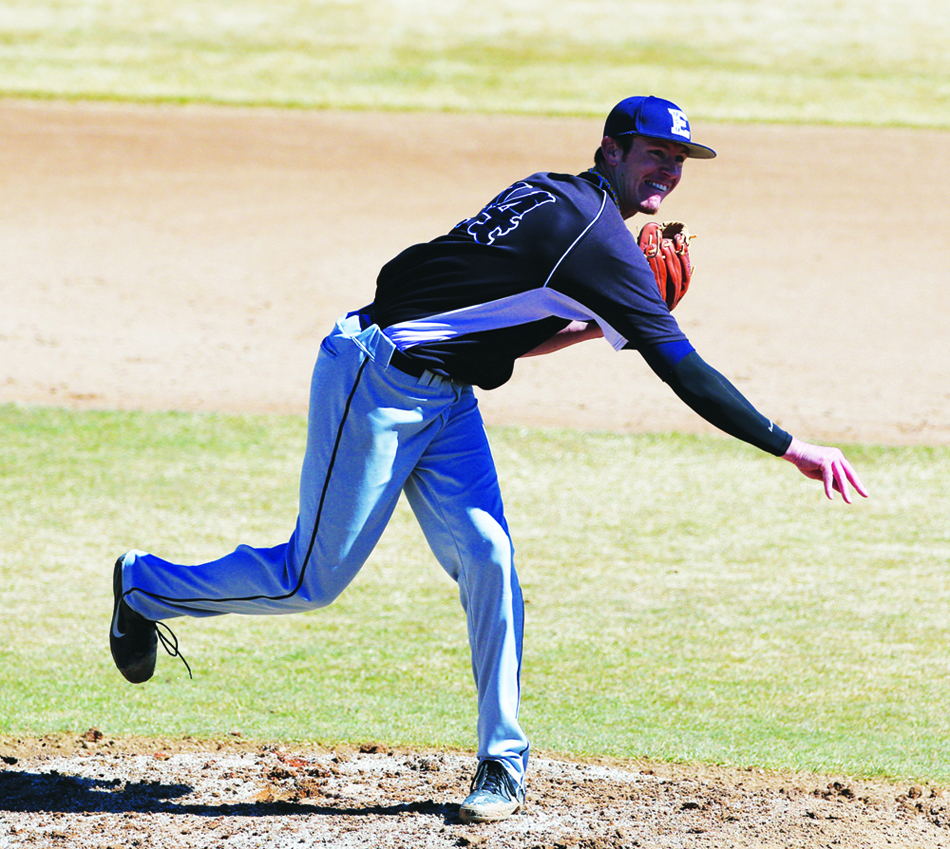 The Pittsburgh Pirates have agreed to sign right-handed pitcher Colter Moore as a non-drafted free agent according to an assistant coach at Utah State University Eastern.
Moore completed his sophomore year at USU Eastern spring semester and is a 2010 graduate of Emery City High School. Moore was rated the 12th best junior college player in Utah by Perfect Game. He played in 2011 at USU Eastern, then took two years off, before returning this season.
The 22-year-old Moore is a huge presence on the mound at 6-foot 8 inches, though he is listed at just 200 pounds. He pitched as both relief and as a starter this season, posting a 2.02 ERA over 49 innings, which was well below the team ERA of 4.78 and opponents ERA of 5.07 this season. He had 50 strikeouts, issued 19 walks and gave up just 36 hits.
According to the Pittsburgh Pirates website, he throws a fastball, slider and occasionally mixes in a circle change. Moore didn't start pitching until his senior year at high school, so he has just three years of pitching under his belt, with two years off in between. His fastball touches 90 mph now, but with that frame and a little added muscle/weight, he could see improvements on that velocity.
Moore is playing for the Bristol Pirates in Bristol, Tenn.