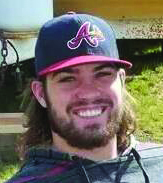 This archived article was written by: Talon Bryan
In the past seven years, the Cleveland Browns organization drafted three quarterbacks at the No. 22 spot in the first round of the NFL draft. All three quarterbacks showed big promise after having stellar college careers, but so far, neither Brady Quinn nor Brandon Weeden have been able to get the job done. Johnny Manziel, being the third quarterback to be drafted in this spot, has had a lot of pressure to be the answer to all of the Cleveland fan's prayers.
Manziel, who unlike Quinn or Weeden, is quite undersized for the position. He is the second smallest QB in the NFL at 5 foot 11 inches, 207 pounds, with the league average at 6 foot 4 inches, 225 pounds.
Manziel's advantage that separates him from the rest of the league is his brain and ability to make incredible plays out of absolute nothing. After scoring a 32 on the wonderlic test (a test used to test basic cognitive ability with the highest score attainable at 50), it was clear he had the smarts to make it as a NFL QB, with other NFL greats such as Tom Brady scoring a 33.
He comes with a lot of hype after breaking almost every SEC quarterback record possible in just two seasons and having the highest sold jersey in the NFL after just one week.
Signing a multiyear deal with Nike, reportedly worth $20 million a year, everyone is going to have their eyes on Johnny Football. Can Manziel live up to the hype?
Manziel has had a limited amount of reps in the first four preseason games but has shown small spurts and glimpses of greatness. Going 30-58 passing with 296 yards, two touch downs and no interceptions, his passing game is around the league average but his legs are the real difference maker.
On the ground, he has 12 carries for 88 yards and a touchdown. Drawing a lot of comparisons to Super Bowl champion Russell Wilson who averages 8.1 yards per completion and 5.4 yards per carry.
After four games and what many are calling a mediocre performance from Manziel, he is still averaging 9.3 yards per completion and 7.3 yards per carry. Despite being fined $12,000 for flipping the bird during a preseason game against the Redskins, Manziel can exceed all expectations and prove all the naysayers wrong.