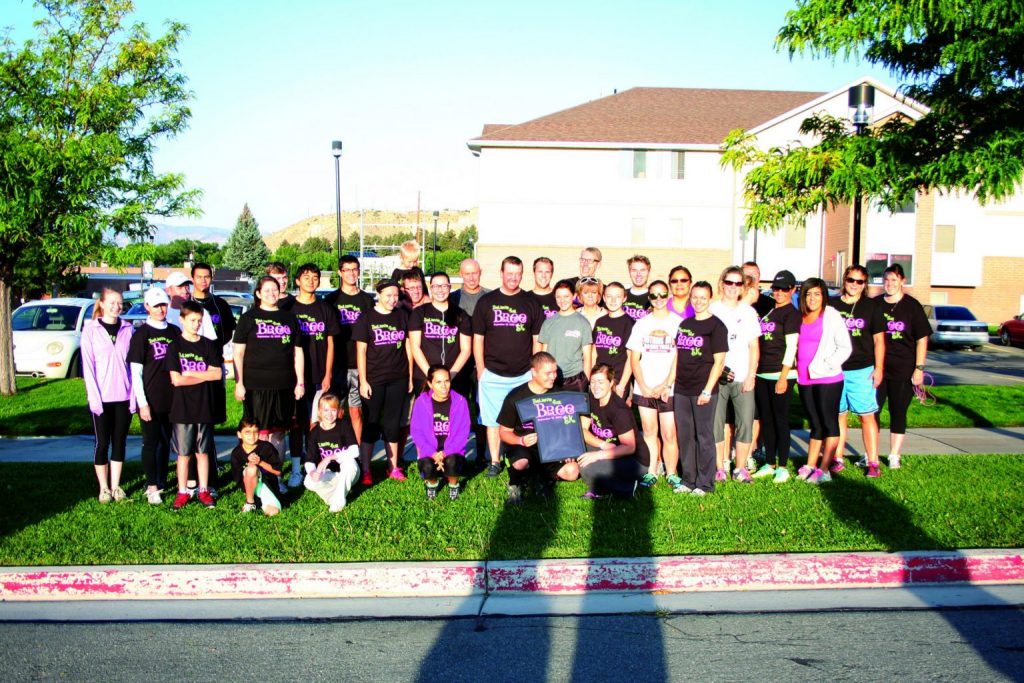 The USU Eastern Office of Residence Life sponsored the "Believe for Bree" 5K at the McDonald Career Center on Saturday, Sept. 13. This is the second 5k the department sponsored to help the local community.
Jeff Spears, director of residence life, said, "It is important for our students to be involved in efforts to give back to surrounding areas as our community is vital to the success of our college."
Spears referred to the first 5K,"Walk a Mile in Their Shoes," to support the Carbon County Clothing Closet with collecting shoes for local community members in Price. Eastern was able to have over 80 participants with over 200 pairs of shoes donated to the Clothing Closet.
The 5K for this year was for another local cause in the community. Students, staff/faculty and the local community were asked to donate $10 to the Brylee Olson family. Brylee was diagnosed with a DIPG (diffuse intrinsic pontine glioma) brain tumor on March 6, 2013.
The community lost Brylee this past summer and the community has been amazing with showing support. The 5K raised over $1,250 dollars for the family with 125 people signed up for the event. Prior to the event, a 5K shirt was presented to Brylee's family as a token of appreciation for their courageous effort and story.
Spears added, "The same shirt will be displayed in the office of residence life to remember the life of a brave little girl and to raise awareness for DIPG related to possible causes and a potential treatment."
The office of residence life is committed to sponsoring an annual 5K, Spears said. Each 5K will have a common theme of community involvement with supporting local efforts. "Residence life is all about community building for students both on and off campus." The residence life community looks forward to the 5K in 2015 and helping the local community yet again.