Lost keys should not be kept overnight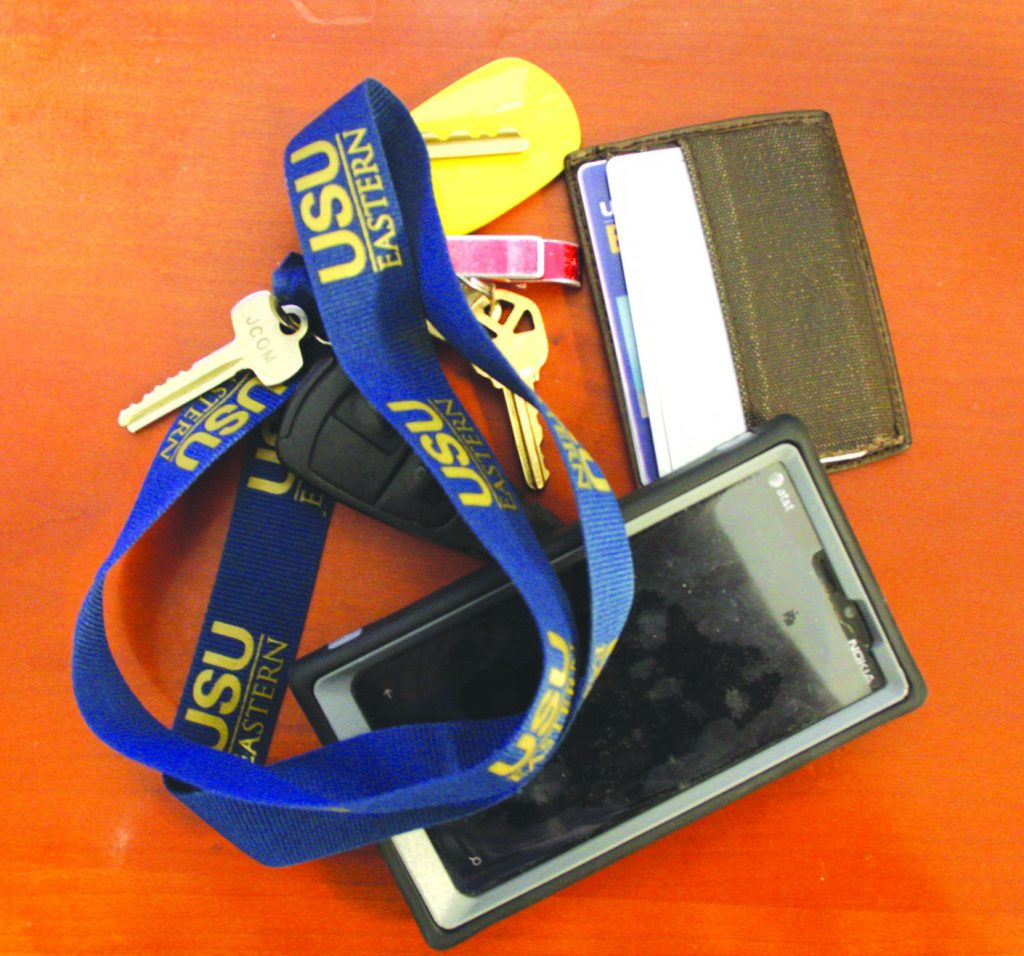 Keys, phones and wallets found on campus should not be kept in individual offices or buildings on Utah State University Eastern said a student. Each building has a lost and found and students, staff and faculty have to go from building to building asking employees if they have seen their lost item.
The problem: most offices close at 5 p.m. and if something valuable is lost, a person has to wait until the next business day to ask personnel in each building if they have seen their missing item. And most do not know who to contact in each building so they have to canvas each office asking if anyone has seen their lost item. It can take hours to walk throughout campus, and then the person who has the lost and found item may not even be at their office that day.
A recent case in point was experienced by The Eagle photographer Hunter Free. He noticed his keys were missing somewhere on campus about 5:30 p.m.; the keys to his room in the residence hall here on campus and his car keys.
Free freaked out because he had no way to get into his room or drive his car to Pleasant Grove the next day for a 9 a.m. dental appointment. He scoured campus for five hours retracing his steps of where he might have set his keys. "I became frustrated because important items should be turned into campus police and not held in somebody's office. I needed my keys and had to wait until the next morning to even ask if they had been turned in. The more I looked the more frustrated and upset I found myself."
He talked to campus police plus any faculty or student who might have seen them that night. He finally gave up looking and had his roommate let him into his room. He tried to sleep, but ended tossing and turning all night trying to figure out where his keys were. He checked online for the replacement cost of his 1998 car key and found it is over $500. He had to cancel his dental appointment because he had no way of driving to Pleasant Grove.
Free said if employees find keys, phones and wallets left on campus, the policy should be to call campus police and let them know. Each item is important and people tend to freak out when they are misplaced. The fact that there is not one place to store lost of found items on campus is ridiculous, he said. Please, and he emphasized please, let campus police know that you have found keys, wallets and phones. It would make student's life less complicated.