Risk to pay off; lady Eagle leaves Division-2 school for USU Eastern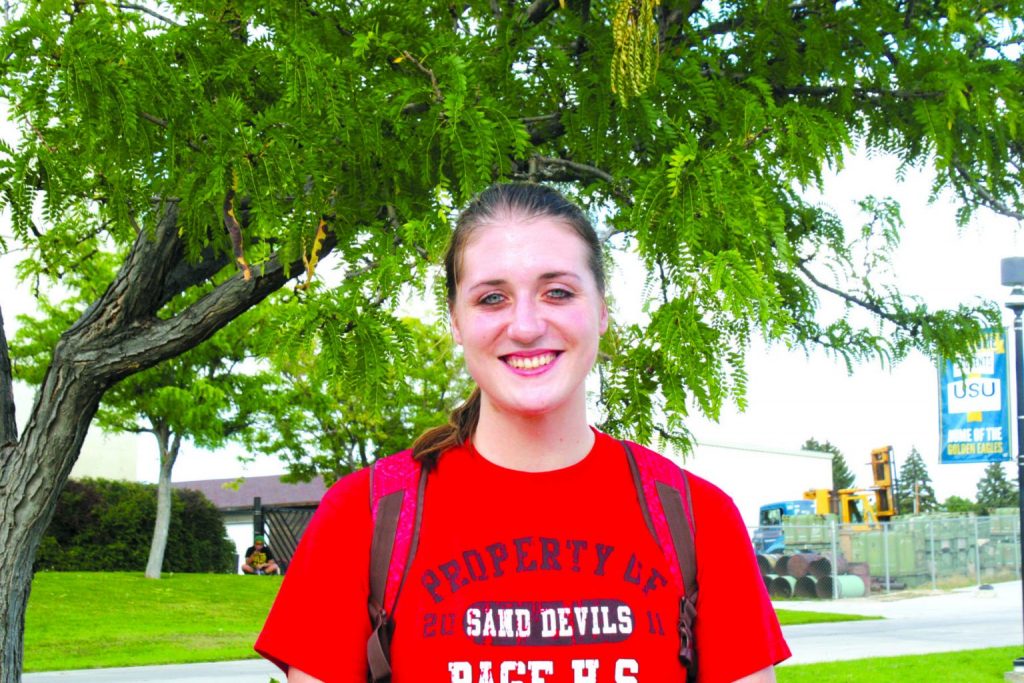 This archived article was written by: Abbie Bird
Meet Jessica Anderson, a 6 foot 4 inch center from Page, Ariz. She is one of the new additions to the women's basketball program this year. Anderson played at Dixie State last year, so it was a given to investigate as to why she made the decision to transfer to USU Eastern. She stated, "The school and program were great. All of my classes were awesome, but I felt something was missing, so I chose to leave Dixie, and begin a new chapter of my life here in Price."
Anderson first started playing basketball when she was a freshman in high school, which is remarkable to be able to develop that much skill in the course of three years. She missed her entire junior season, due to a knee injury and surgery to repair it. Anderson had another operation this past summer on the same knee, making it her third knee surgery. This time it was to repair a meniscus tear and to remove an abnormal bone growth. She is going to physical therapy every day, and is expected to return to the court just in time for the season. She prays that she will be healthy and injury free this season.
Her biggest risk she has taken was, "probably choosing to leave Dixie, which is a four-year, Division-Two school, to come and play here at a junior college." Was that risk worth it? "So far I love my team, and the coaching staff, but we will see what happens during the season, but so far so good," she stated.
Family is what means the most to her, along with her friends and teammates. The one thing she would like to happen tomorrow would be, "finding out that I passed my anatomy test."
Anderson is not completely sure about what she wants to be, or what she wants to major in, but she is certain of one thing: she wants to do something that will help people and impact their lives.