BYU's Dalrymple interns at Eastern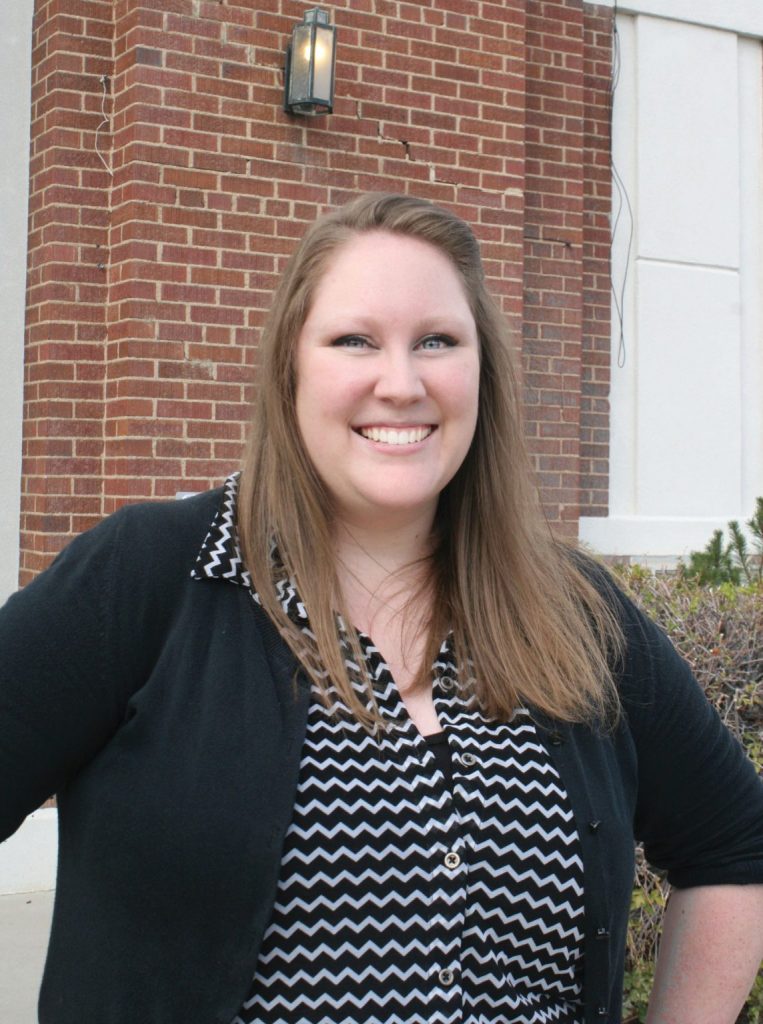 This archived article was written by: Priscilla A. Sharp
Way back in a dark, secret corner of the Student Activity Center on USU Eastern's campus there's a room with one desk, a computer, filing cabinet and one chair on wheels. Currently residing inside this room is Mary Dalrymple. Most people on campus might not recognize her on first passing glance in the cafeteria, or at the grille, because she's actually a Brigham Young University student, on a semester internship for her communication and public relations major.
She lived in the same house, in the same place for the first 16 years of her life with her seven siblings. She's from Glendora, Calif, and attended Glendora High School, which was somewhat close to Disneyland. One of her fondest memories was for her fifth birthday "finally being able to go to Disneyland with my mom."
The summer before her junior year and a month after her 16th birthday, Mary's family packed up and moved to Cedar Hills, Utah, where she started at Lone Peak High School in Highland. She graduated and got accepted into the public relations program at BYU. Her major is communications with an emphasis in public relations. For this specific major you have to apply for the emphasis and it is not an easy task to achieve.
When she first started college, she didn't have a clue what she wanted to study. She says, "My roommates and I would sit for hours peering over the different options, and one day we would decide that a certain major would be what we wanted and the next it would be something different."
Her first option was humanities, then she decided that was not what she wanted. Its follow up decision was European studies, then business. Until the day came where one of her roommates came to their dorm and told her she was thinking about public relations.
At that time she didn't know much about it, so she looked up all the classes, and it was like a light bulb came on inside her head and she realized this was everything she had been looking for, but couldn't find. She came back to her roommate and told her, "This would be terrible for you, but it's perfect for me." It is a competitive program that she has worked really hard to be accepted into and to stay in. She is proud that she accomplished it and is excited because it is leading her to where she wants to be after she graduates.
In the middle of her senior year at BYU she came to USU Eastern for an internship under Greg Dart, Susan Polster and John Develibis. For the last month she has mostly been working on stories for USU Eastern's magazine.
If money didn't matter in this world and she could have any job, she would still want to be exactly where she is, or possibly a movie director because one of her hobbies is following her favorite television shows. She likes watching them and connecting the markets for them, as well as ads and PR.
What is most important and has the most meaning is her family. There might have been a few fun times with friends and different adventures she adds, but family has always been most important. She likes hanging out with her siblings and just enjoying simple happy times. The most satisfying thing she does each week is completing her tasks, she loves looking over a completed piece of work and having that satiated feeling.