Get your sweet tooth on in support of Breast Cancer Awareness Month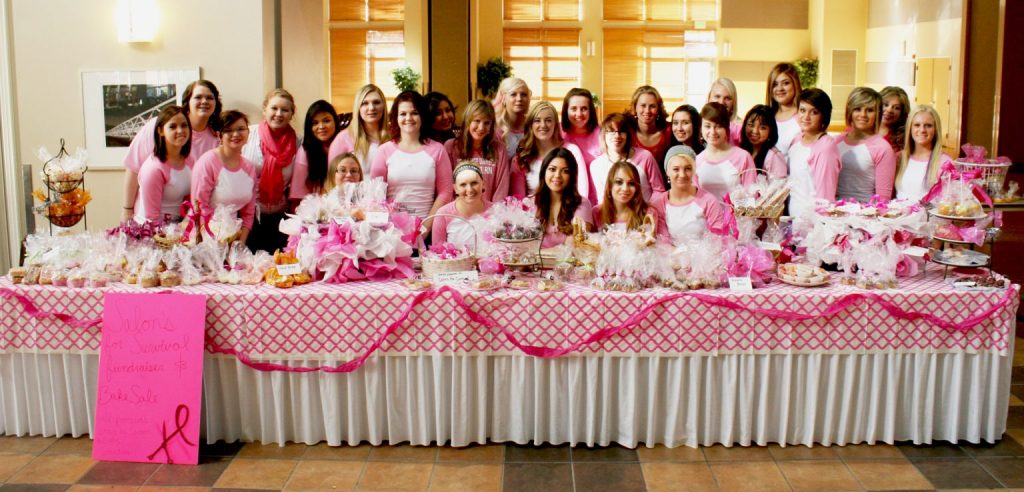 USU Eastern's cosmetology program is joining the area salons in the community to raise funds and awareness of breast cancer with a cookie and cake sale on Tuesday, Oct. 14 from 10 a.m. to 2 p.m. in the Jennifer Leavitt Student Center. During the morning break hours, students will deliver campus goodies to offices.
Since October is Breast Cancer Awareness Month, Alicia Marelli, owner of Bellasano Salon and Spa, is in her fourth year of the annual fundraiser to help women in the community offset the financial struggles of fighting breast cancer.
Naming it "Salons for Survival," she included all the salons in the area that signed on to help raise money. The money generated will be given to United Way of Southeastern Utah to fund a local woman who needs financial help to fight the deadly disease.
Some of the possible ways the money will be used include paying for preventative care such as mammograms or screening, travel on the Perky Bus for treatments, paying for a chemo treatment, and the list can go on. The most important aspect of this fundraiser is that all funds generated will stay in the community to help women who have been diagnosed with breast cancer, Marelli noted. She said it is good way to give back to the women who have supported the salons for many years.
Participating salons promised to donate 20 percent of their entire sales every Tuesday in October, conduct raffles and wear T-shirts designed with the Salons for Survival pink logo printed on each one.