Lady Eagles go 1-1 in Wyoming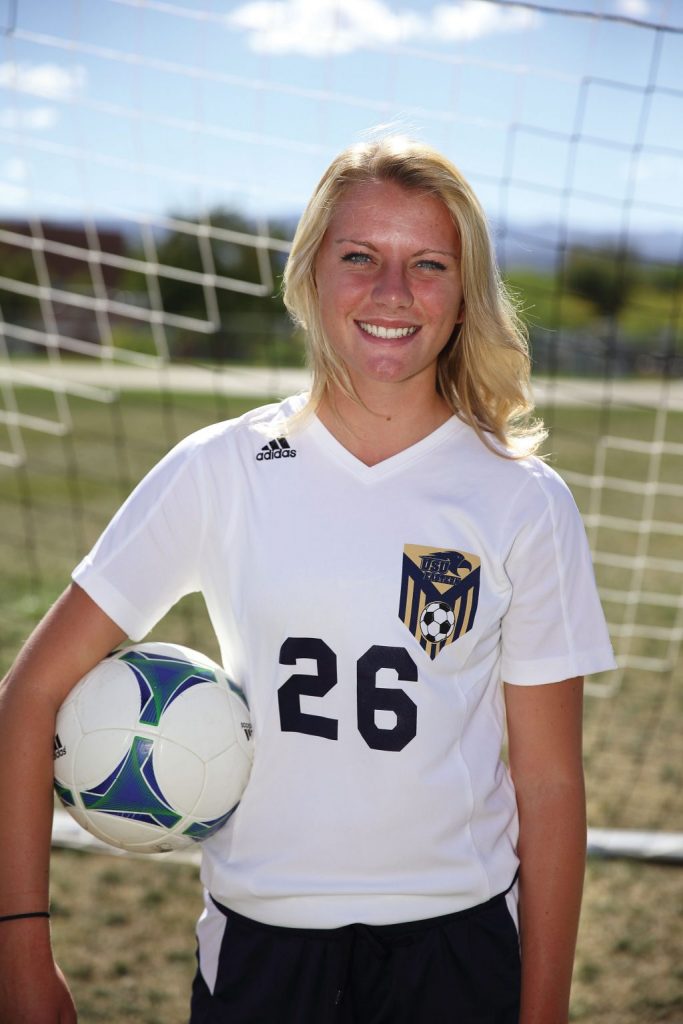 This archived article was written by: Martin Smith
Coming off strong, the Lady Eagle's soccer team are now 8-1-2 on the season. Despite losing their first game Sept. 28, to Laramie Community College, the ladies have been doing well with a combined score of 9-3 in the last three games.
The Lady Eagles scorched the Mesa State Club Team Sept. 19, in Grand Junction, Colo. Challenged in the first half, the Lady Eagle's went into the half tied at 0-0. Masheala Farris said, "Great possessions, [we] just had a hard time finishing shots." Coming into the second half energized with Farris, Josie Morris, Kelcie George, Hanah Smith and Kendyl Redd scoring one goal apiece for a 5-0 victory.
Keeping the winning streak alive, the Lady Eagles went into the Sept. 27, game against Western Nebraska in Laramie, Wyo, .and came out with a 3-1 victory. George, Lindsey Bray and MCcalle Reily all scored to give the Lady Eagles the win. Alia Cook said, "Basic domination, it was a great win."
Soaring high, the Lady Eagle's went into their final match of the weekend in Laramie against Laramie County Community College, a team who had been nationally ranked and was on a five-game winning streak. The Lady Eagles fell just short of a nine-game winning set, losing 2-1.
Laramie scored the first two goals in the first 15 minutes of the game and then the Eagles took over. It took until the second half for Bray to score the only goal.
Farris said, "We dominated the rest of the game possession wise, just couldn't finish. We allowed one shot the entire second half for Laramie, while we had six, we just came up short at the end. We plan to meet Laramie in region and plan on beating them next time around."
The Lady Eagles will play their next two games at Salt Lake Community College against Northwest College on Oct. 3, and Salt Lake Community College on Oct. 4. Games are at 10 a.m. and 2 p.m. respectively.