Men's soccer goes 1-1 over the weekend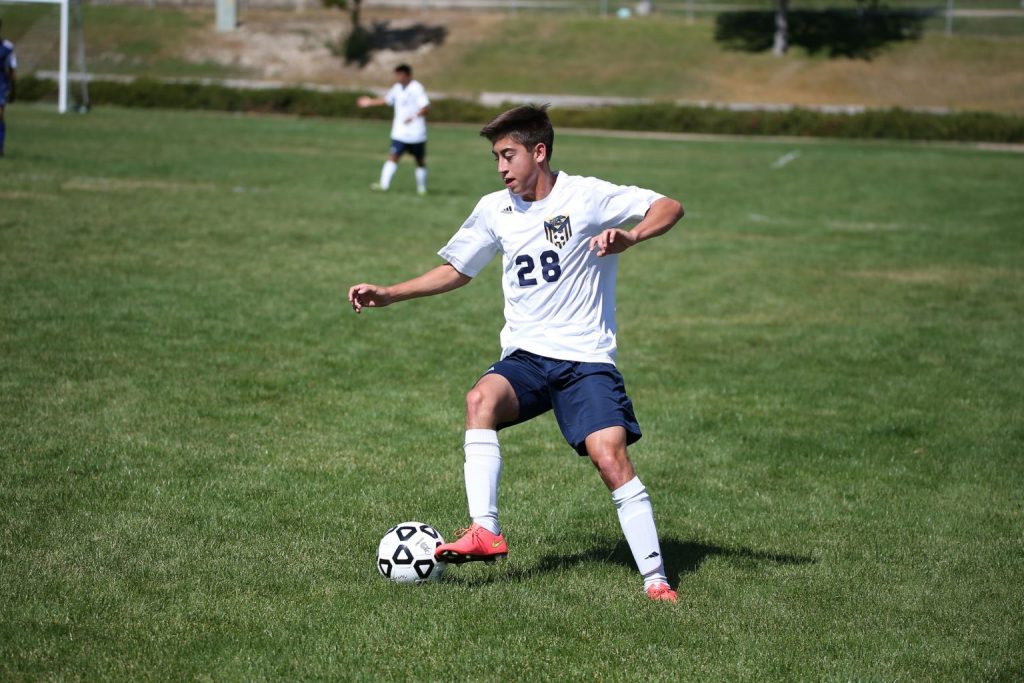 This archived article was written by: Karen Reyna
The men's soccer team has had a busy schedule, having games almost every weekend. On Sept. 20, and 22, they went up against Salt Lake Community College and Westminster, winning one and losing one.
Things seem to be looking bright for the men. On Sept. 20, they had their first home game against Salt Lake Community College where they won 2-1. The score could have easily been 6-1, but four of their shots hit the goal post or were inches away from it.
The men controlled most of the game and the outcome speaks for itself. Coach Ammon Bennet stated, "In every game we've played this year, we've controlled the majority of the game, but that doesn't always mean you're going to win."
Not everyone seemed too happy with the outcome that day. At the end of the game, one of SLCC's players extended his hand to shake hands with one of USU Eastern's players, but hit him instead. The referee saw it and made a call by suspending both players.
On Sept. 22, the Eagles played the Westminster Reserves and lost 1-0.
Coach Bennett said, "We controlled the game, made the right adjustments at half time, but were just unable to score even though we had the majority of those chances."
Xavier Jordan stated, "It was a close game but we made one simple mistake back in defense and they scored; the game could have gone either way."
The next USU Eastern home game will be held on Thursday, Oct. 2, at 3 p.m. as they go head to head against the Sheridan Community College Generals from Sheridan, Wyo.