Trio of women artists exhibit work at Gallery East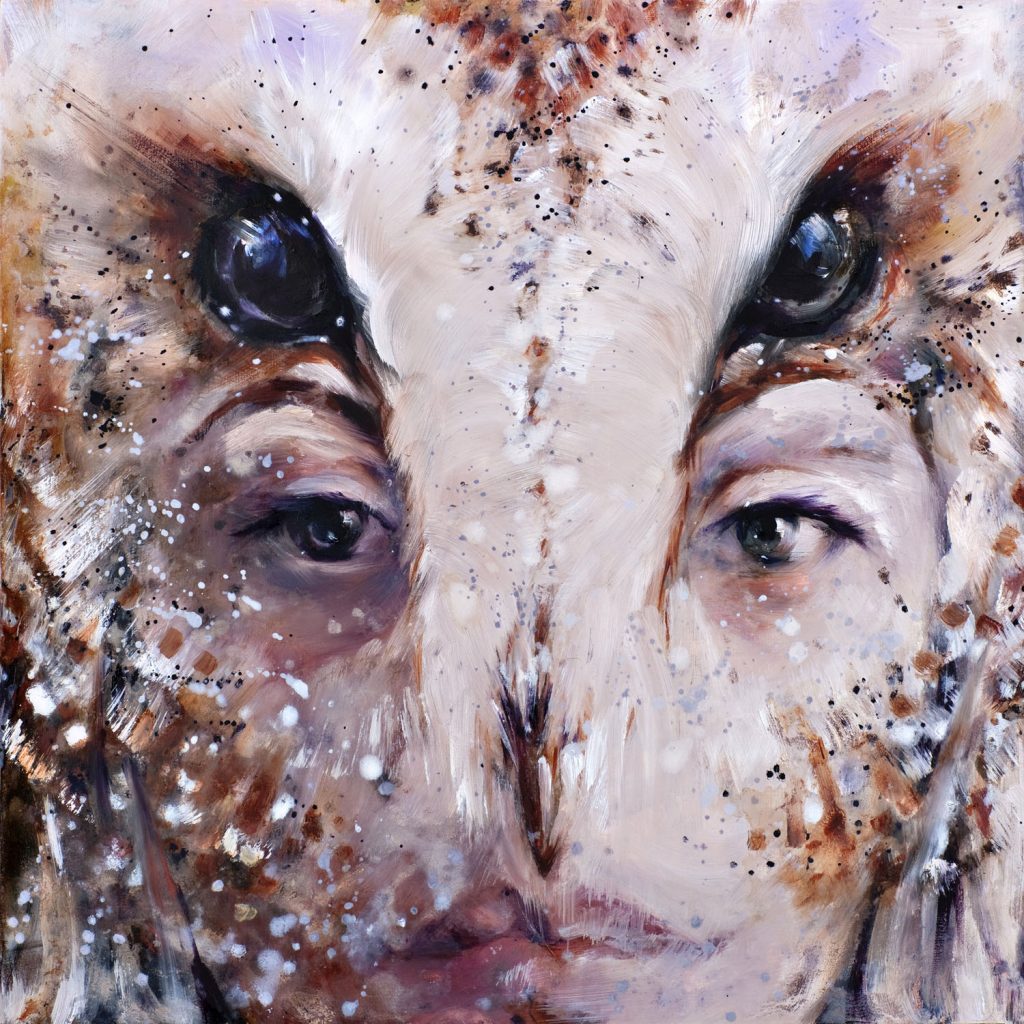 This archived article was written by:
Three women artists, all graduates of Utah State University, will exhibit their work at USU Eastern's Gallery East, in an exhibit titled Hollow Bones from Oct. 6-Nov. 6.
After a favorable showing of the Hollow Bones exhibit at the Logan campus, artists Holly Cobb, Lisie Beck Brundage and Michelle Montrose Larsen are bringing their paintings and other two-dimensional work to the Price campus.
Gallery director, Noel Carmack, says "These artists not only show exemplary strength of skill that typifies the work coming from USU graduates, but a diversity of expression that deserves greater recognition."
Each artist brings their world view to their medium. Cobb's interest in the female figure, symbolic still life subjects, and anthrozoological forms, attempts to show an occasional departure from the digital world to reflect her connection with the wilds of nature. She writes, "My work reflects my connections, memories, and anticipations rediscovered by returning to the wild."
Brundage's relief prints and paintings are colorful, patterned impressions of the world she lives in. "Finding the balance between abstraction and representation is something I am interested in conquering. I carry out this objective by layering, pattern making and color," she writes.
Larsen's metaphorical paintings reflect the protective, nurturing and natural instincts of motherhood. She said, "My work explores how the ecosystems of each living species overlap and collide to create an incomprehensibly complex web of life. Hollow Bones more specifically portrays the biological instinct species have to survive through their offspring."
Carmack said the exhibit contains some adult imagery and probably should not be viewed by young children. The Hollow Bones exhibit is meant to inspire thoughtful visitors to reflect on their own world views.
An opening reception for the exhibit is on Friday, Oct. 10, from 6 to 8 p.m. in USU Eastern's Gallery East, located on the northwest corner of the SAC Building. The exhibit is open Monday through Thursday from 11 a.m. to 5 p.m. or by appointment through Nov. 6. The gallery is closed on weekends and holidays. Attendance to the gallery is free and open to the public.
Any questions about the exhibit should be directed to Noel Carmack at 435-613-5241 or by email at [email protected].