USUE's ESOL program dropped at USUE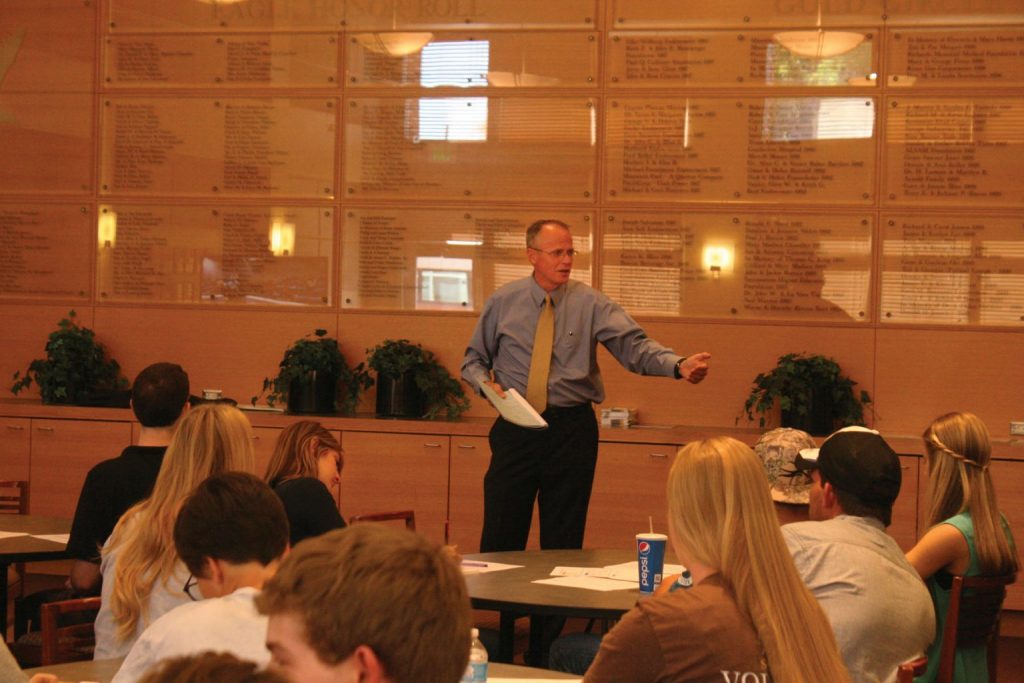 This archived article was written by: Sam Czarnecki
You read that headline, right. As of fall semester 2015, USU Eastern will no longer provide English as a second language, classes that help international students get along in an English-speaking environment.
There are some valid reasons for the decision according to Chancellor Joe Peterson. In a meeting with students on Sept. 24, he said the ESOL curriculum at USU Eastern differs from the English curriculums of the high schools that students from other countries were required to attend. Their English programs took them through several levels of English, starting at level one and progressing to level two, then level three and so on.
These students must reach a certain proficiency level in English before they are allowed to attend college in the United States. Usually, this kind of class is continued at a college, but USU Eastern only provides a generic English class for students from other countries.
Alongside that, there's also the relation between the cost per student and the cost of instruction, Peterson said. When students sign up for classes, those classes get funding, partly from the students and partly from other sources.
There are two parts to being in the class: Class size, and overall attendance. In order to keep a program, a school needs to both keep a certain amount of students in that program, and have a certain percentage of those students actually show up to class.
The program at USU Eastern has gone under its quota for enrolled students, meaning that not enough people benefit from the program to justify keeping it. It also means that the program lacks sufficient funds to keep the program because, since not enough students signed up for the class, the program didn't get enough money from the students.
What does this all mean for current and future ESOL students? Those enrolled will be given a teach-out, meaning that they'll still receive English training until they either leave the school or complete the courses. Students who aren't enrolled, or will be enrolling next year, are out of luck in the foreseeable future.