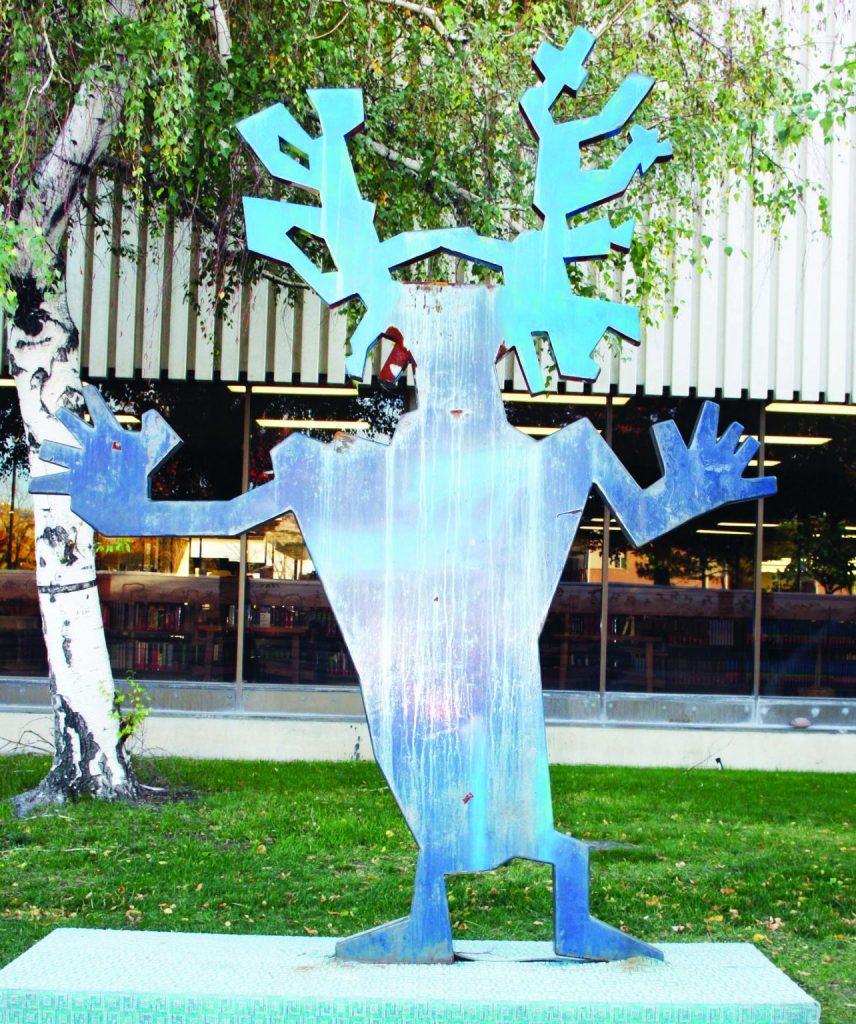 This archived article was written by: Josie Sue Slade, viewpoints editor
On the night of Oct. 2, a tan truck drove onto campus and its occupants returned the Wildman statue to the north side of the old SAC. Although not in its rightful position, the Wildman was once again safe and back on campus.
While investigating the disappearance of the Wildman, it became apparent that it was a group of students who had taken the statue as a prank. They wished to increase awareness and begin a new tradition on the campus.
No ill intent was involved but because the school officials had not been informed prior to its disappearance, legal action had to be taken and a police report was filed. The Wildman statue was valued at $1,000 and because the replacement cost was so high, the case was classified under felony.
On Oct. 3, a forklift moved the Wildman back to its rightful position behind the library. Once more campus is complete.
As the days move on, there is no sign that the Wildman will once more be taken from its position.
Soon after it's return, a student came forward about the incident. Greg Dart, vice chancellor over student enrollment, decided that the issue will be treated through student conduct rather than through legal measures. The school does not wish to tarnish student's records over a simple misjudgment.
This prank's outcome could have been avoided if the students involved had gone through the right outlets to get it approved. Dart said, "Students need to know that myself and the institution are in favor of a vibrant student life and adding to traditions. If students wish to do a prank, plan it out better."