October's outstanding student of the month.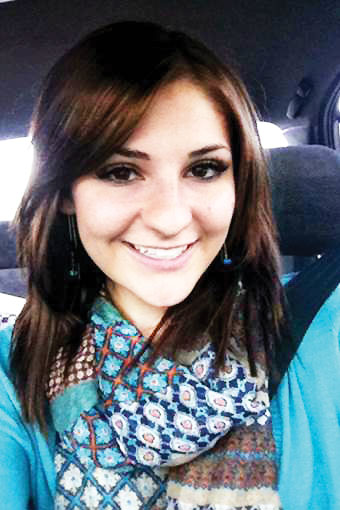 Eagle editor-in-chief, Morgan Verdi, was named USU Eastern's Outstanding Student of the Month for October. A criminal justice and communication major, she holds a 4.0 GPA and participates in clubs and events throughout the college. She stays as involved as possible and loves what she does. "Having a part in making The Eagle possible is incredible. I love the staff. We have so much fun. It's like having another family."
Volunteering is special to Verdi and she brought some of her Eagle staff to Kiwanis Kid's Day to help run booths. Two weeks later, she brought staff members to Wellington to shovel mud and water from Eastern's Shanny Wilson's house that had four feet of water in her basement. "My staff was amazing. They were willing to work non-stop and do anything and everything they could to help."
 
Verdi states, "I love being as involved as possible. I love this school and I am so passionate about it and what goes on in it." Her passion is the basketball games at USU Eastern. "I can't wait for basketball season to start. I feel bad because I'm biased toward basketball. I love the games. I need to go to the other sporting events as well but I'm sure basketball will remain my favorite. I'm the crazy fan that is screaming my head off. I get so many funny looks but like I said, I'm so passionate about this school and what goes
on in it and that includes basketball."
The Outstanding Student of the Month is nominated by any employee of USU Eastern and is selected by a committee made up of faculty and staff.