Vicki Kulow says goodbye to Eastern's SUN Center.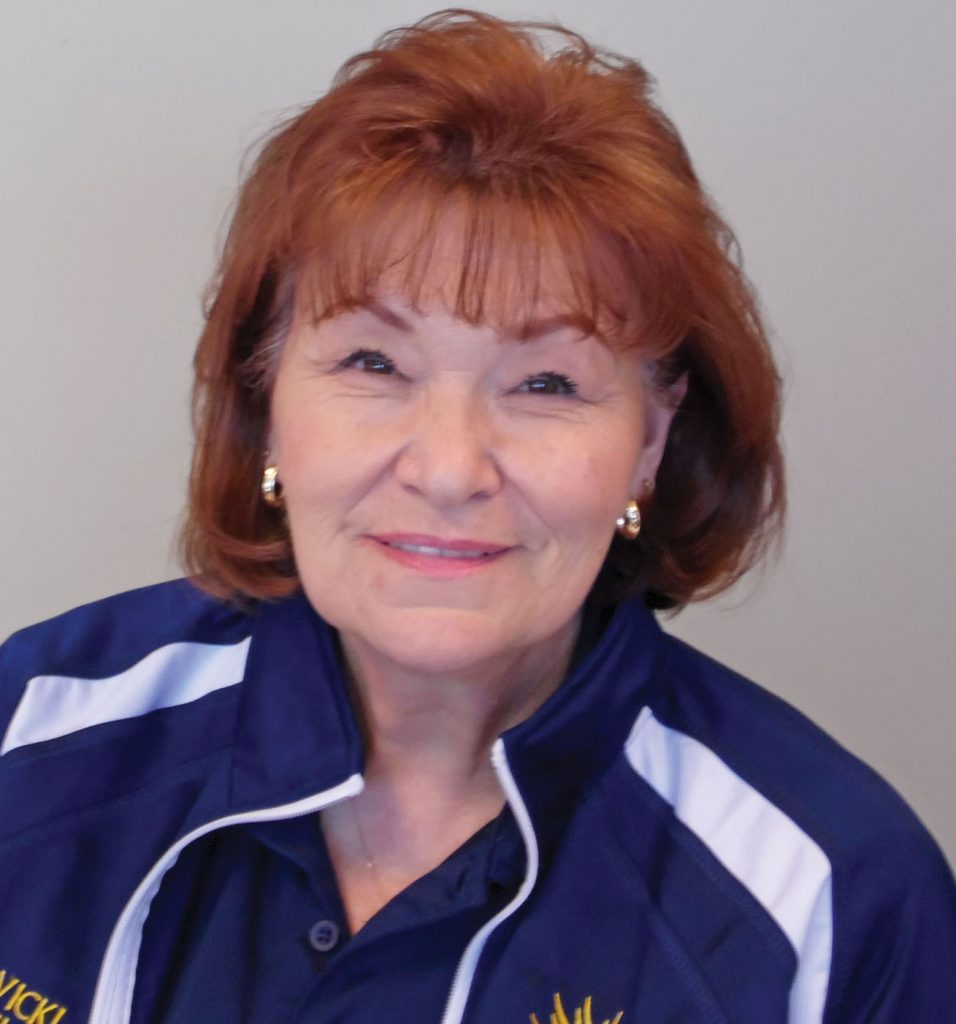 This archived article was written by: Chantyl Henrie
After working 32 years at USU Eastern and coming back for another four, Vicki Kulow is retiring from the SUN Center Nov. 11.
The SUN Center is an organization that is made to help students help with the community with something they are reasonable comfortable with doing and something that is benefiting someone else instead of themselves, since we live in a "me, me, me society," Kulow said.
"I love working with the SUN Center. We worked with the Green Team and Creekview Elementary let us put a recycling system in their lunch room plus accepted a recycling trailer so they can put all their discarded papers into it at the end of the week. We also gave students a bundle of reusable grocery bags for their parents to use, so they can teach them how recycling is a valuable action and that it will be necessary in their future."
Kulow is a great supporter of the breast cancer awareness program. She and her son Kyle walked together in the breast cancer marathon. If she were to get a tattoo, she would get the tattoo that her son just got of the breast cancer awareness ribbon on her shoulder, a tribute to her being a breast cancer survivor.
If money were no object Kulow would be an author. "I love to read and I think it would be amazing to write my own words into a story that someone else would want to read."
An honest woman, she says, "If you want to hear the truth, I will tell you; I am painfully honest. I ask people, do you want to hear what you want to hear, or my honest opinion?" Despite her being painfully honest, she is always in a good mood and likes most everyone.
"I always get asked this question, 'Why did you come back after you have already retired once?' Well, I wanted to come back and work more with and for the students rather than the institution and the SUN Center gave me an opportunity to do so."
When she was a child, she always wanted to be an anthropologist. "I loved to study humans, past and present and their history."
"The best advice that someone has ever given me was from Dr. Joseph Salvatore, a retired psychology professor from the College of Eastern Utah. He told me to start taking classes one at a time and sooner or later, you will have a degree. I told him, I am already 30 years old and he said you would have been 30 one day anyway. So I started taking classes and I did get my degree."
"No one is taking my place on the SUN Center. We created a sustainable folder for the student leaders to use for ongoing projects."
"The last thing that I want to say is, thank you for all of the great memories."