Ficher's road to recovery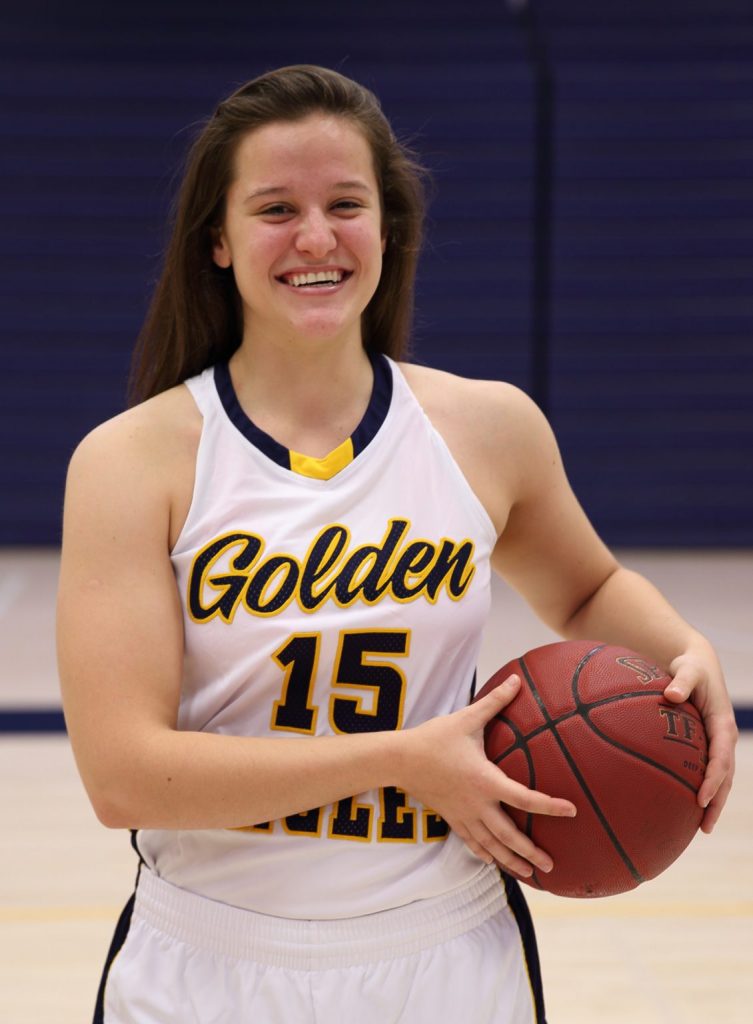 This archived article was written by: Abbie Bird
Caroline Ficher is a sophomore on this year's women's basketball team, but she isn't just returning for the season, she's returning from a knee injury she has been recovering from since spring semester.
Ficher hurt her knee last January in a game versus Colorado Northwestern Community College. She stole the ball and took a shot from a fast break transition and felt something was not right. She tore her meniscus, and had surgery to repair it. Not only did she have her meniscus repaired, she had to fix the cartilage damage that caused pain.
Ficher is seven months into her recovery and because of the cartilage damage, she isn't expected to have a full recovery for two more months. The overall process was hard and trying for her. The first three months after her surgery, she was on crutches and could not apply pressure to her knee.
After those long beginning months, she had to really work on getting her muscle and strength back in her quadriceps and hamstrings. Physical therapy and exercises helped her a lot in this process, and she went every day in the summer to improve her movement and strength.
Ficher is from Sau Paulo, Brazil, and has been away from her family for almost two years. She stated, "It's hard, and I try not to think about it, because that's when it gets hard. I also know that if I was in Brazil, my surgery and recovery would not have gone as smoothly."
This shooting guard chose to come to Utah State University Eastern because, "It's a dream come true. In the United States, there are a lot more opportunities to play basketball. Plus I am able to receive a higher education." In Brazil, there are no college basketball teams, the only thing available for people to play are club teams. The main focus is soccer.
Since she is from Brazil, her native language is Portuguese, but surprisingly, it was not hard for her to learn English. She said, "When I first came to the states, I could understand what everyone was saying, but couldn't speak it." She never took any English classes in Brazil, but she said that listening to music and watching movies in English really helped her pick up on a lot of our words and phrases.
The hardest thing she has ever had to do is have her surgery here, while her mother and family were in Brazil. It was tough not to have her mother taking care of her through the painful process.
Family and God mean the most to her, and she is planning on becoming a nutritionist once she receives her degree.