Concert features college, local choir/orchestra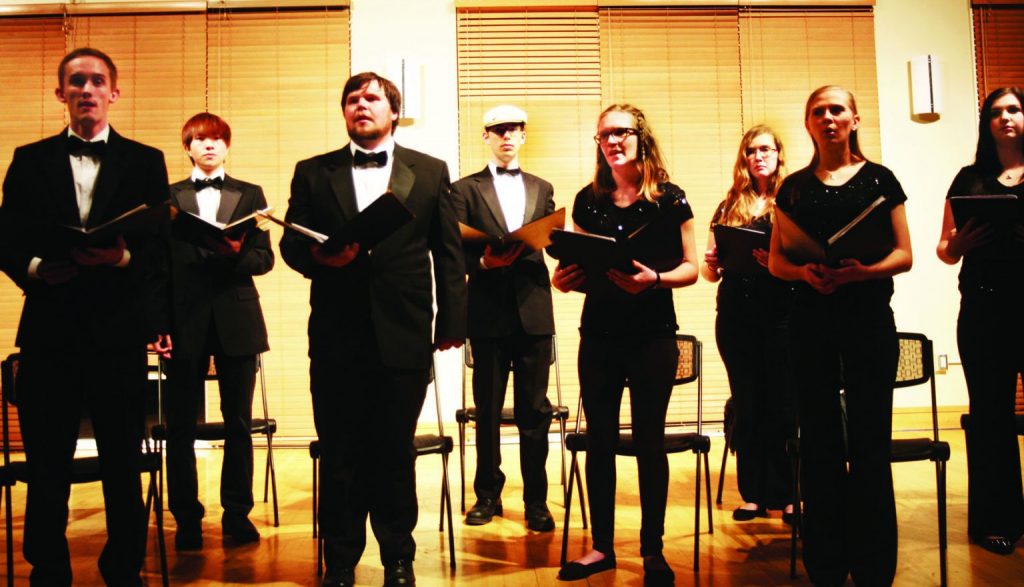 This archived article was written by:
USU Eastern's Chamber Choir, community orchestra and chorus will present "A Little Bit of Christmas Concert" on Sunday, Dec. 7 at the Price City Civic Center at 7:30 p.m. 
Opening the concert will be a combined number with the community orchestra, chorus and USU Eastern Chamber singers called, "Run to Bethlehem" followed by a variety of numbers from each group. 
The orchestra will perform two arrangements of the Christmas favorite, "Sleigh Ride" while
USU Eastern Chamber Choir performs "Pavane for a Silent Night" by Shafferan/Liebergen and "Rose of Sharon" by Parker/Drennan.
The community choir will sing "What Sweeter Music," "Carol of the Magi," "Silent Night" and "Blow, Blow Thou Winter Wind" arranged by John Rutter.
Other songs include "White Christmas" by Irving Berline and arranged by Mac Huff, plus "Good King Kong Looked Out" by P.D.Q. Bach and "Rudolph the Red-Nosed Reindeer" by Johnny Marks and arranged by Harry R. Wilson.
The concert will end with a combined number, "He is Born The Divine Christ Child."
USU Eastern's music instructor, Kay Fox, will direct the concert and hopes this musical festivity will be a favorite of the community. The concert is free and open to the public.