New housing plans for winter and summer breaks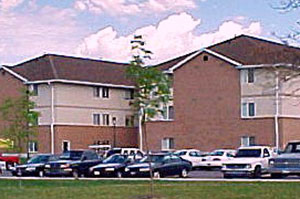 This archived article was written by: Sky Winder
"I can not stress enough the importance of serving our students." Jeff Spears, head of residential life, said about the change that took place over the winter break. "For the first time in over five years, the students were able to stay in the residence halls over the winter break for free."
It's a big act of generosity for USU Eastern students, especially when compared to other colleges, such as Snow College and the University of Utah, who charge as much as $300 every three weeks to stay in the residence halls over the holiday break.
I interviewed University of Utah student, Ivy Scott, on this issue and she said this of the new change at USU Eastern. "I wish my school would be so generous. I had to bounce from my aunt's, to my boyfriend's, to my grandma's all winter break because I can't afford 300 dollars every 3 weeks. No college student can. I work and still can't pay that."
Scott was baffled to find that there will even be a summer policy instated where students can stay in the residence halls to continue classes over the summer for only $100 a month. Scott said, "I am moving out of my hall to an apartment next semester partially for the fact that I need a stable place where I don't have to worry about moving out of my home every few months. I don't even think my school has a summer program even similar to that and if they do it's most likely outrageously priced."
Spears and many students on campus are excited for the new summer program and even more excited to know that the policy will continue for many years, at least as long as Spears works in residential life.
The only thing Spears could even think to improve on this policy for next year was to advertise more and sooner so more students could get in on the great opportunity.
To recap, the new winter policy is popular with students who don't even attend USU Eastern and it's here to stay along with a popular new summer policy. Even though only 60 people will be allowed to stay in the residence halls over summer, so it's pretty much first come first serve, I think we can all agree that when it comes to making the students feel welcome and comfortable here on campus, Spears and all the faculty are in it one for all.