PFLAG gives hope to LGBT community, family and friends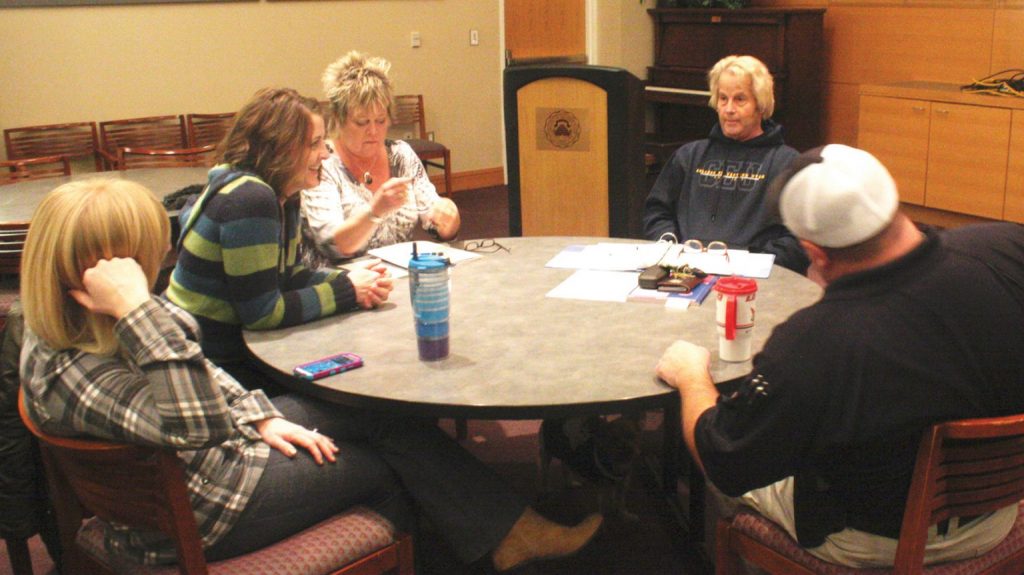 This archived article was written by:
Supporting family, friends and allies of lesbian, gay, bisexual and transgender (LGBT persons) is the thought process behind the newly organized chapter of Parents, Families and Friends of Lesbians and Gays, Inc (PFLAG) in Carbon County.
The acronym PFLAG, pronounced P-FLAG, stands for an organization to support people who, for one way or another, have been touched by people who are LGBT.
It's purpose and goal is to support and educate members of our community. To introduce the organization, its organizing members are hosting an open house on Tuesday, Jan. 20 from 6-8 PM in the Jennifer Leavitt Student Center Alumni Room on the USU Eastern campus.  
Eight concerned community members have worked since last summer organizing and filing paperwork to get the chapter established in Carbon County. It is one of 350 chapters across the United States with more than 200,000 members and supporters. PFLAG is a IRS recognized 503 (c)(3) charitable organization.
Its charter says, "PFLAG envisions a world where diversity is celebrated and all people are respected, valued, and affirmed inclusive of their sexual orientation, gender identity and gender expression."
The local President, Rich Walton, of the USUE criminal justice program, says people need support. "There is no support in this area for young people coming out, and their families friends and allies. We have put together this chapter to offer a positive resource to give factual information to anyone who wants it."
Danette Moynier, community outreach member, said many people suffer because of religious and other reasons and feel alienated. "We are here to provide faces to families, friends and allies who need our support. We are normal people who advocate for LGBT.
"We want to be the voice of equality in the community to educate, advocate and support everyone."
The organizers said they want an open community and everyone to know that diversity is a positive thing. We're not judgmental, we want to be an asset to the community we choose to live in.
Besides Walton and Moynier serving as officers, Jan Thornton serves as vice president and Robin Sheriff, treasurer. Amy Jones is a community outreach member.
PFLAG will meet the first Tuesday of every month to address these issues and anyone who wants to attend is invited. "We are a help support group," Walton said. The organization hopes to bring in speakers to help educate the community.
The group has toured the Wasatch Front and attended other PFLAG meetings to formulate their program. "We are blessed to have the resources here on our campus and community," Walton said. "PFLAG is here for families and friends to get answers to their questions."
Moynier said this is a tiny piece of what the organization plans for PFLAG in the area. "We have so many ideas and plans we hope to enact."
Moynier stresses the meetings are informal and everyone has a story. "There are so many people out there that simply need someone to talk to. They have to know that they are okay and they did not do anything wrong in bringing up children that are gay, lesbian, bisexual or transgender."
For more information contact [email protected] or the national web site, pflag.com.